1. Log into EXPA with your login ID and password. On the left-hand side of the window, click on the 3rd icon.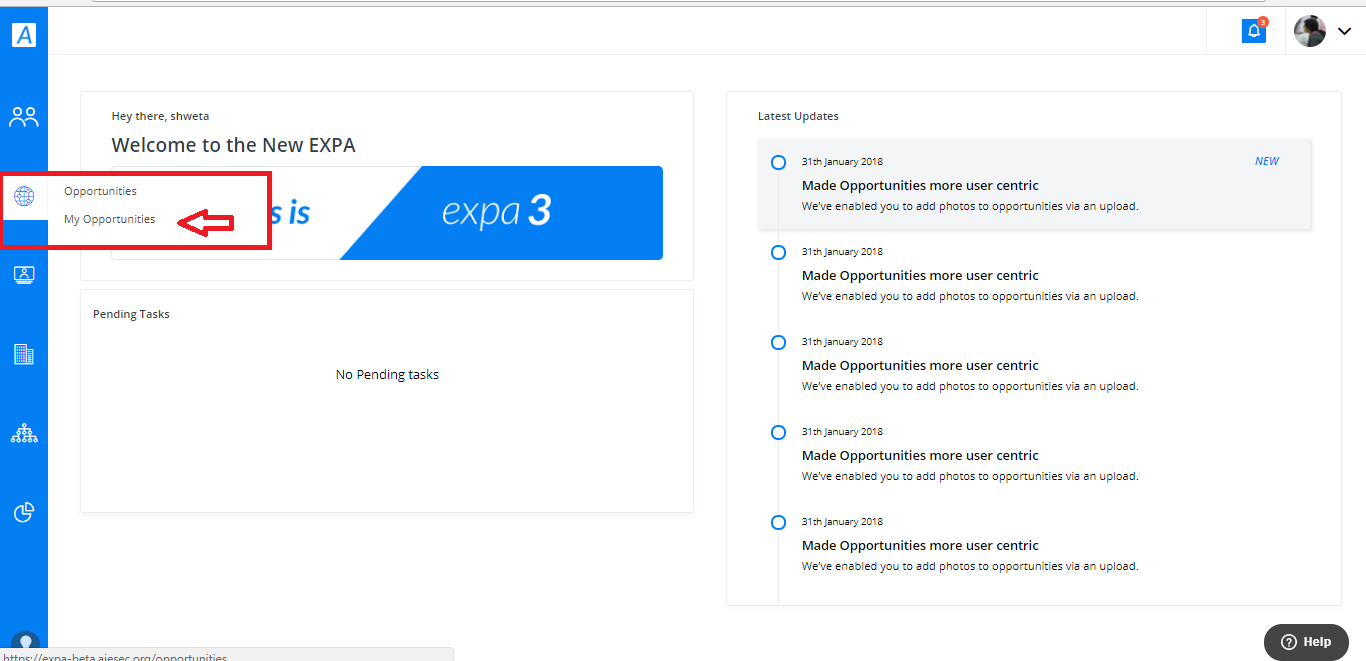 2. Then click on "My Opportunities" to find the list of opportunities you are OP manager of. You will get a page with all your opportunities in it.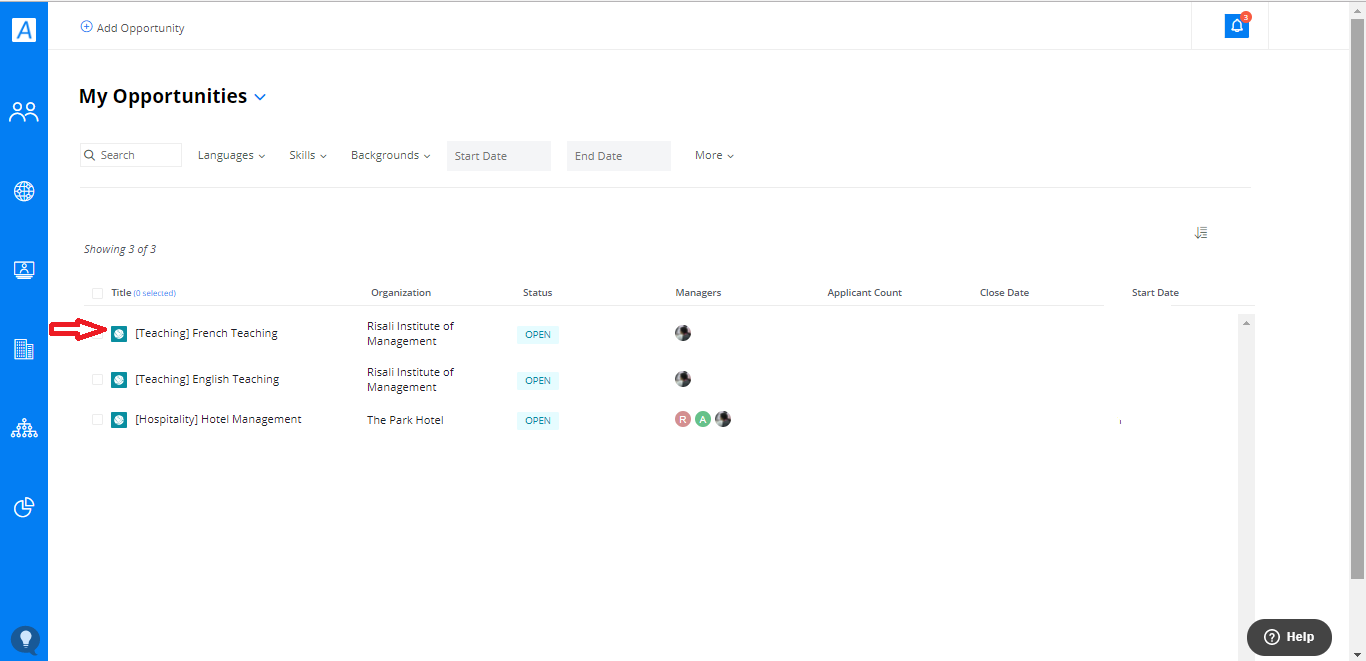 3. Click on the opportunity and you will find an option "applications" under the opportunity name.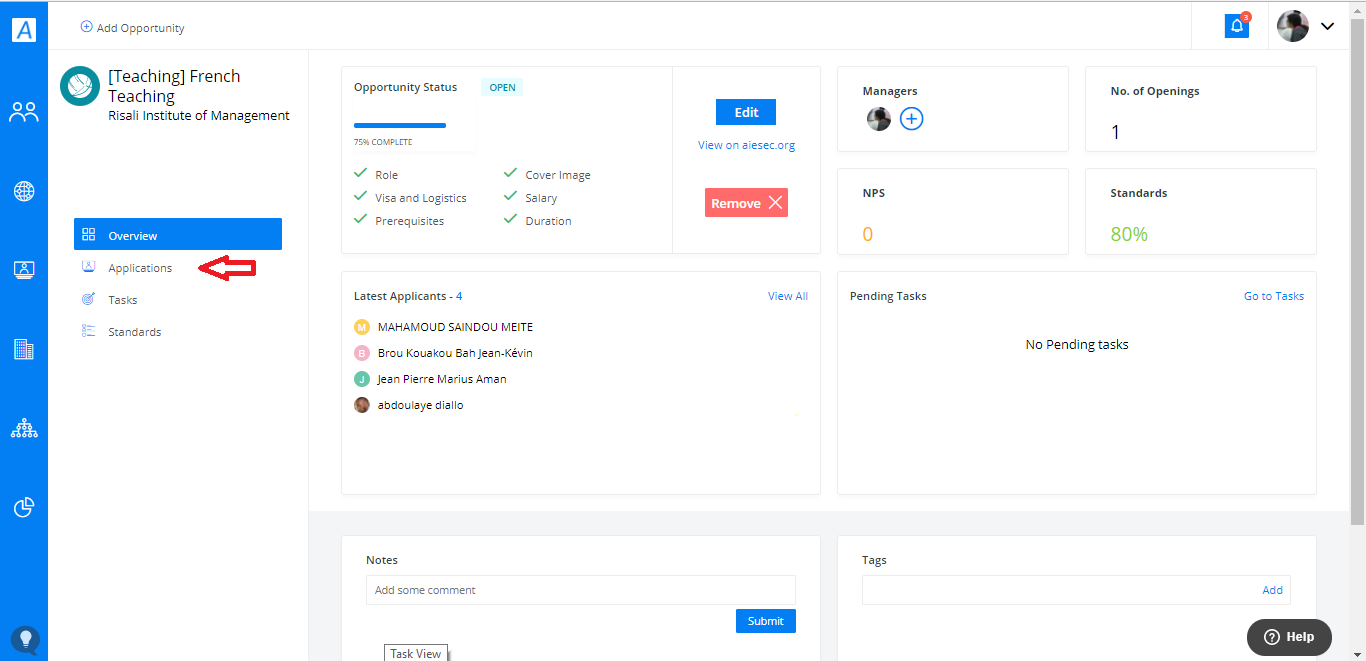 4. Click on the "Applications" option to find the people who have applied for that opportunity.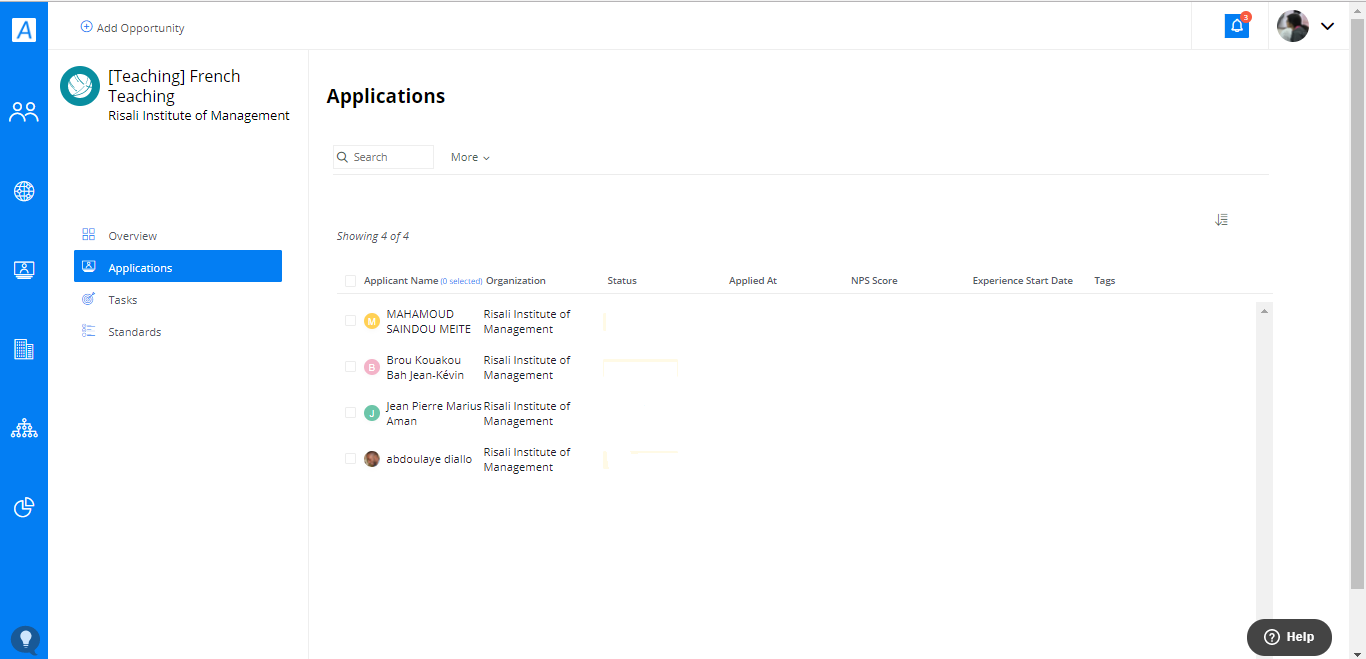 Any further questions feel free to hit us up at expasupport@aiesec.net