1. Login into EXPA using your login Email ID and password. On the home page, in the left side corner click on the 3rd icon from the top and then click "My Opportunities".
2. Upon clicking "My opportunities" you will find an "Add opportunity" option along with a plus sign (+) on the top left side beside the home page icon.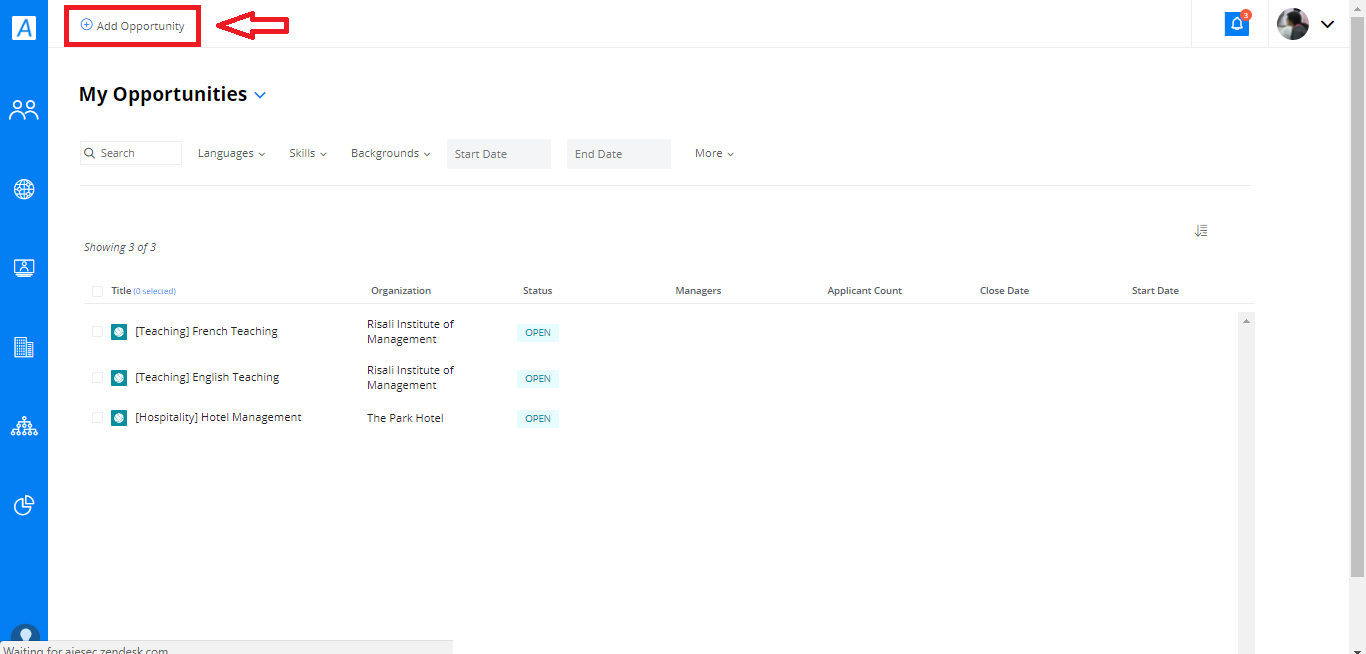 3. Click on the "Add opportunity" to add any GV, GT or GE opportunity.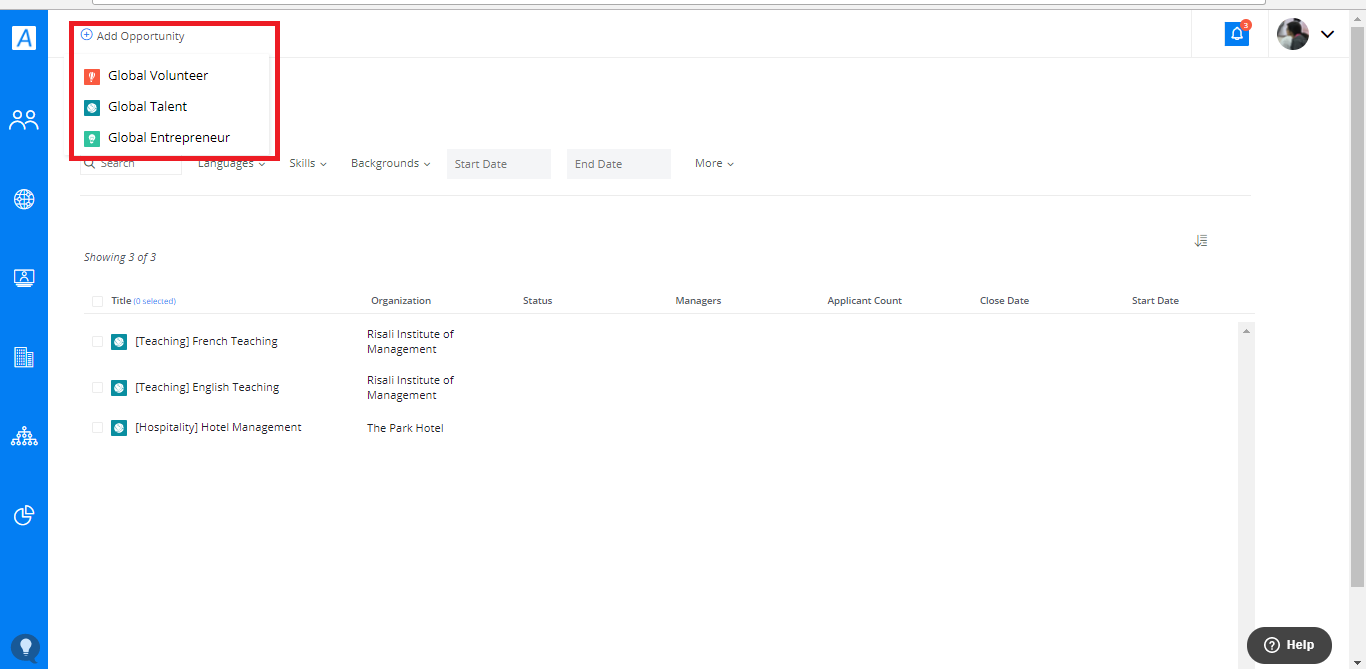 Any further questions feel free to hit us up at expasupport@aiesec.net