Do you believe you need more ways to classify and track down your EPs than the filters allow you to? Don't worry, EXPA 3 Tags is just the feautere you need. Here's how to use it:
1. First, you need to access the EP's profile page. Go to the People CRM, by clicking on the 1st icon on the left side bar and then type their name on the searchbar. Once you see the EP you're looking for in the table, click on their name to open their profile.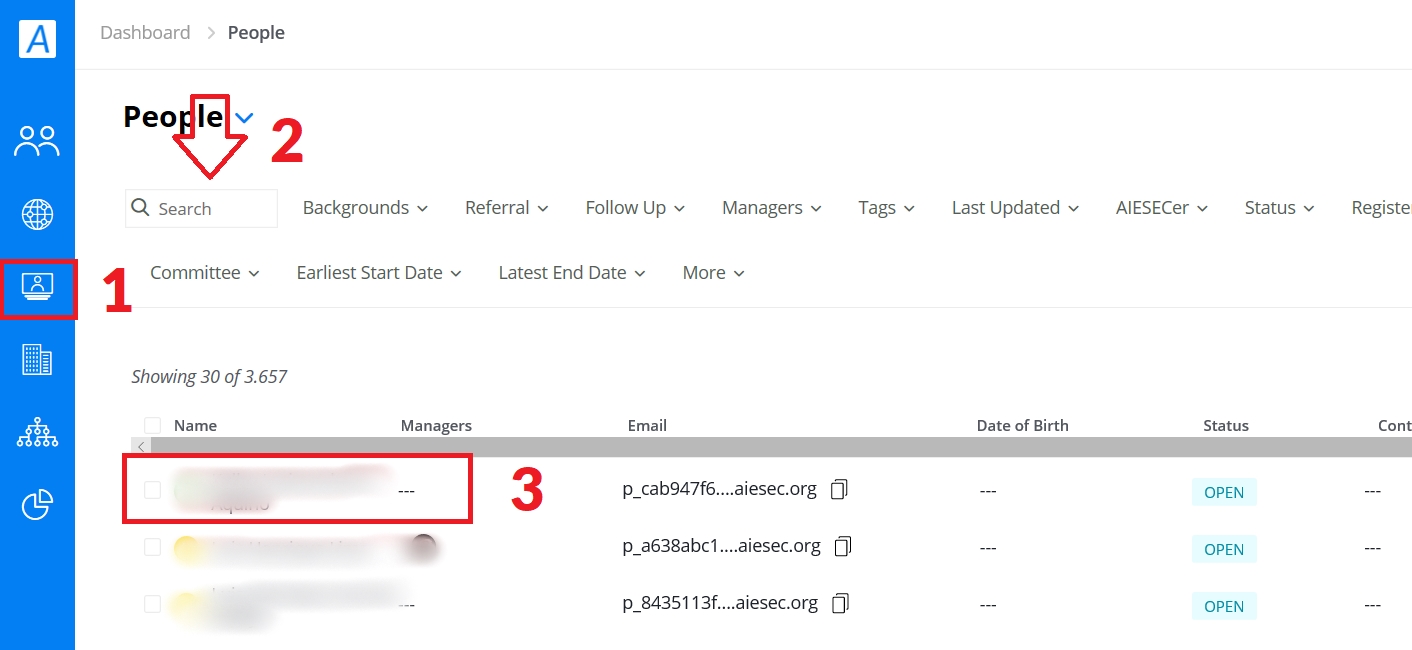 2. Once you're there, you can access the Tags section right on the Overview page. It's right down below, next to the Notes section.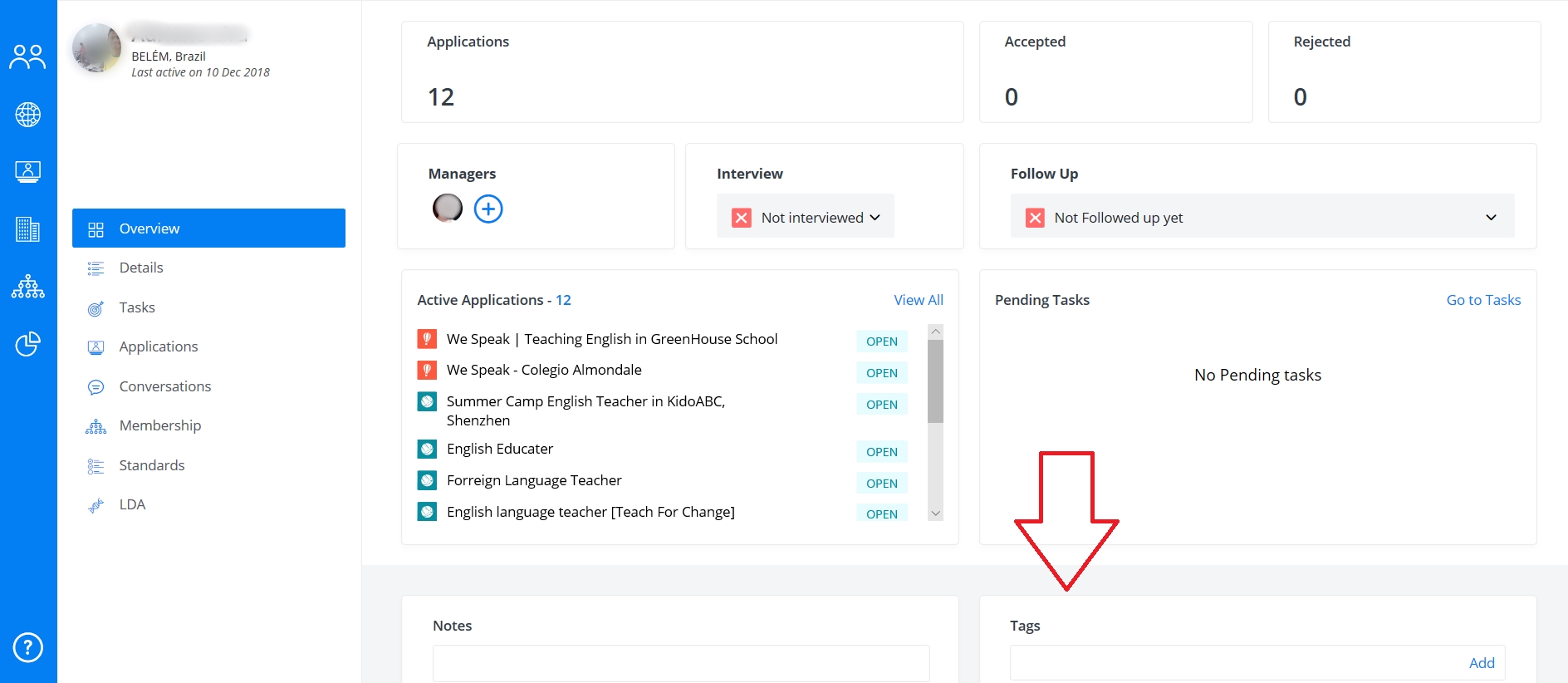 3. To use it, just write down the one or more tags you want attached to that EP on the space available and press add.

4. After you added it, the tag will be available right below in the section. Notice you can delete any of them at any time by just clicking on the X next to each of them.

5. Besides adding tags to the EP in their Overview page, you can also add tags to their applications individually. To do such, just go to the Applications section in the EP's profile (It's the 4th item in the list under the EP's name).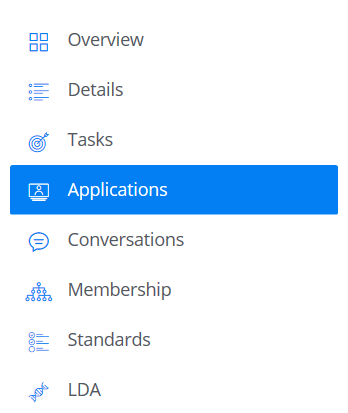 6. Open the application you're looking for and add the tagon the Follow Up section. It's the second item, right after Profile.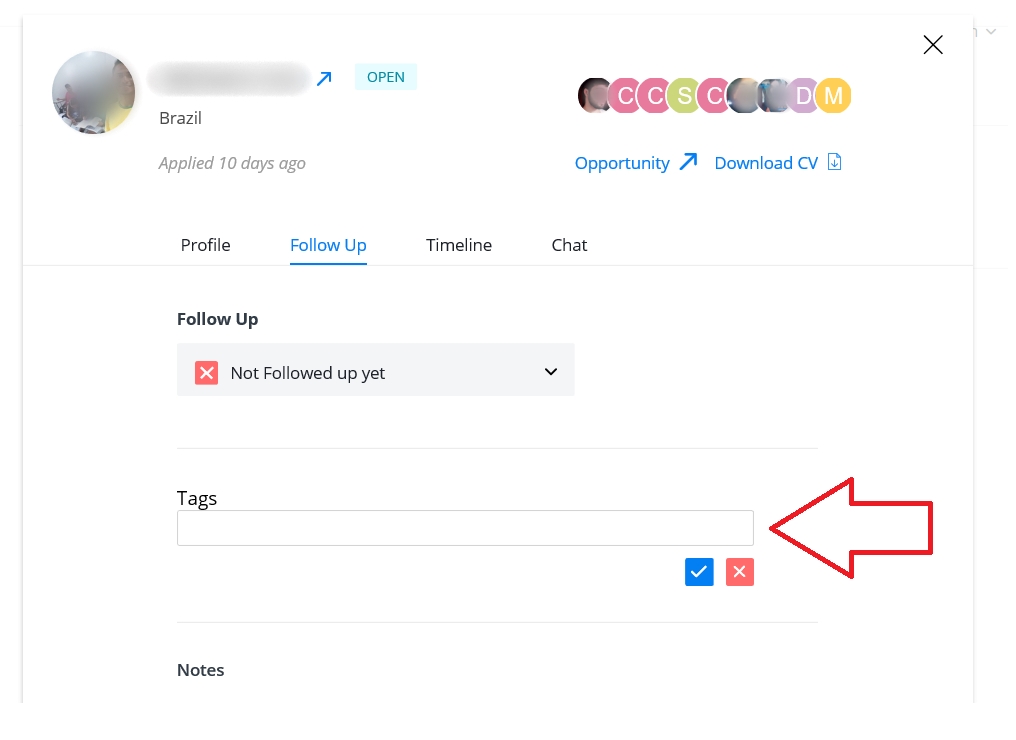 Any further questions? Feel free to hit us up at expasupport@aiesec.net