Have you ever had doubts about how your operations are performing? Do you want to know who the people you accepted within a month? All of these can be done in Performance Analytics, the most widely used analytics in AIESEC.
Let's understand how Performance Analytics works!
It is really easy for you to know the details of the performance of your entity. There are a few small tweaks that can ease your life when it comes to analyzing your numbers.
Simple Analysis
If you input the basic filters, which are the time period range and the entity, you should be able to see all performance data from Open to Completed for all products.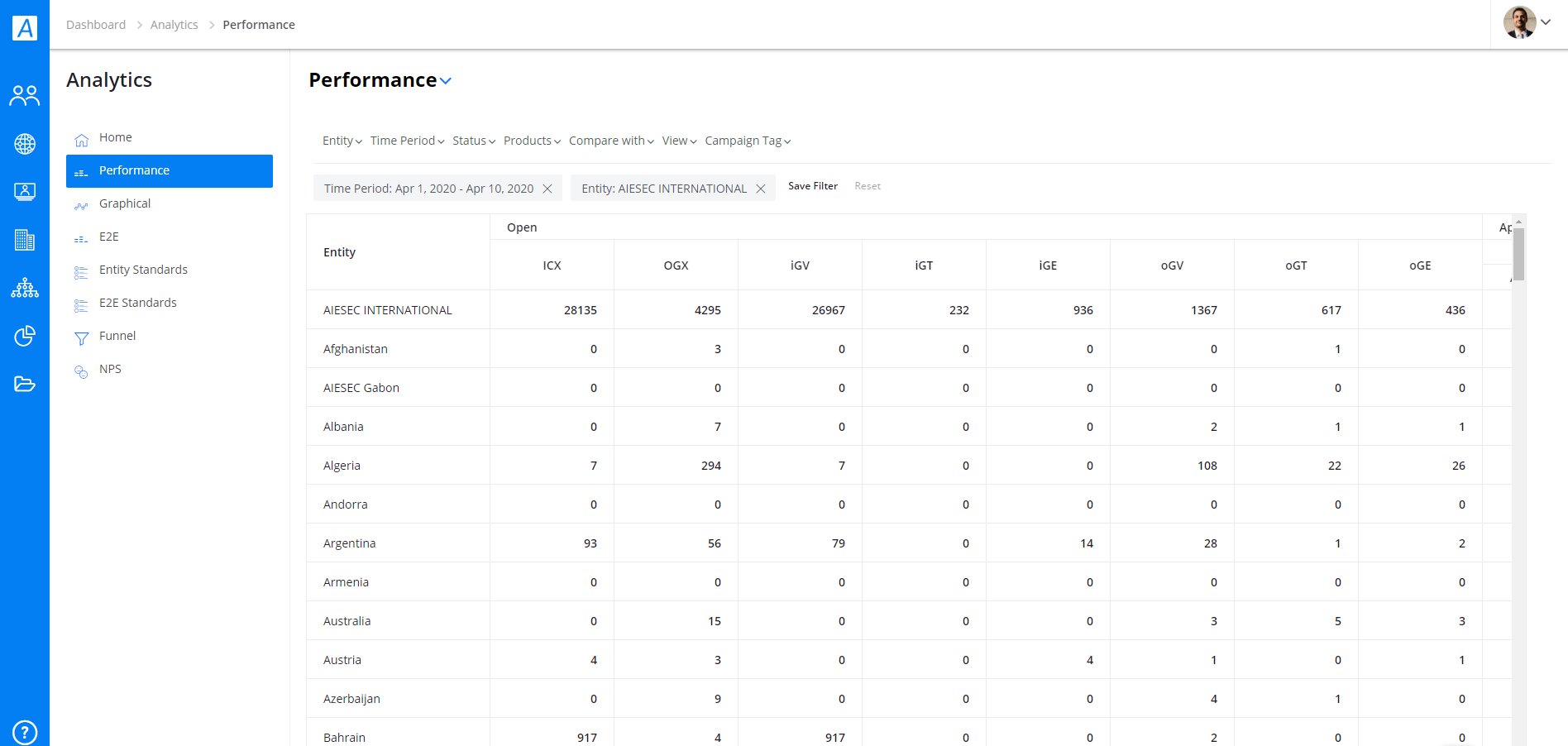 Checking who are the people behind the numbers
You can easily check, for example, who are the people that got accepted in April 2020 in IGV for AIESEC in Turkey or any other entity. If you simply click in the performance number that it is in the table, this will redirect you to the Applications CRM immediately: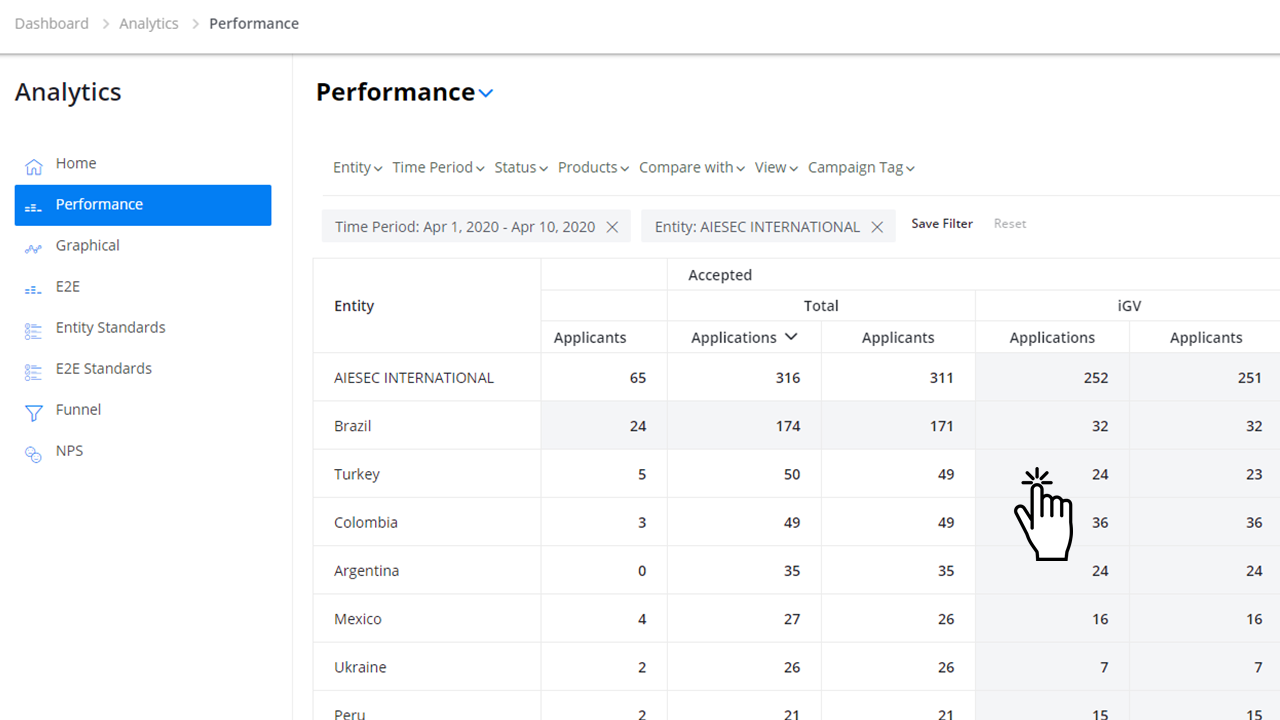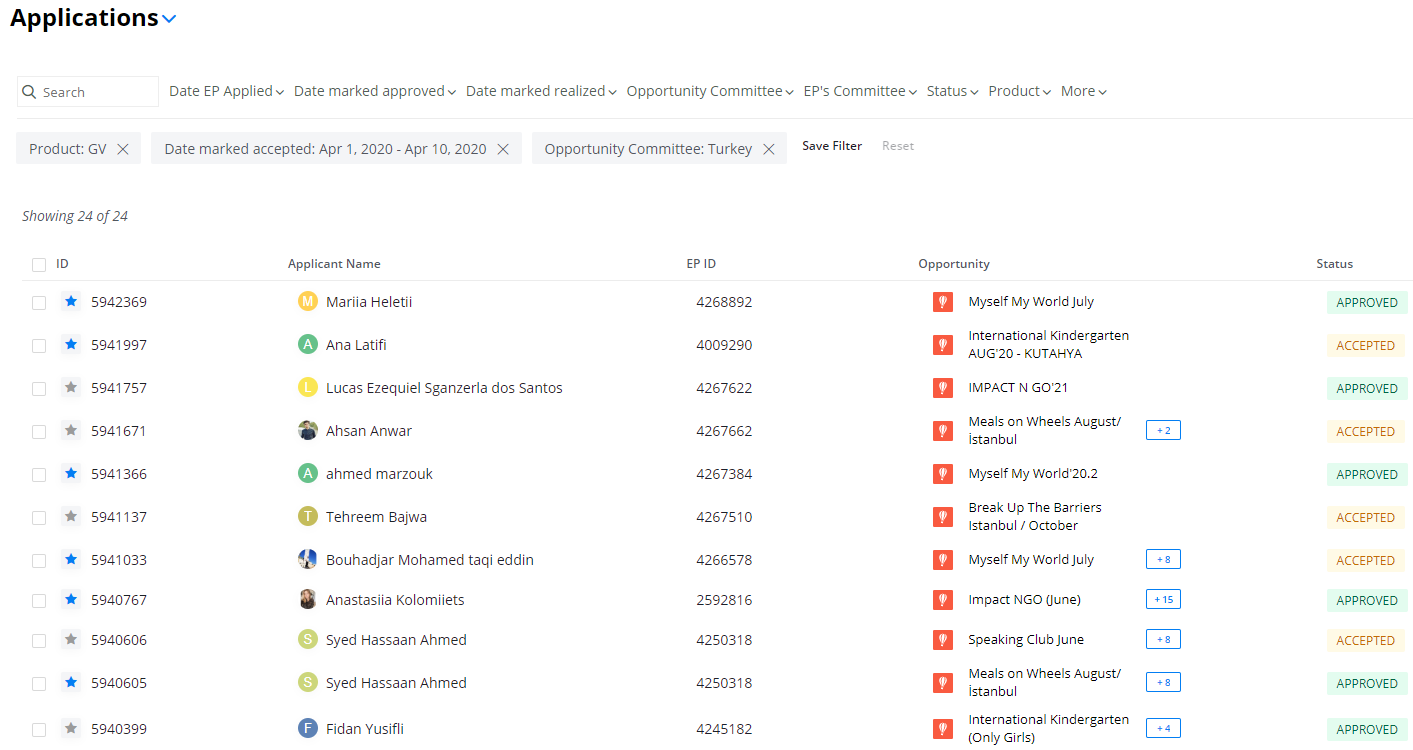 It is important to note that you won't be able to click on the total numbers to see them in the Application CRM, only the specific operations.
Ordering your data
It is also possible for you to order the data descending and ascending to easily see what are the best performing LCs in your entity. Just hover your mouse over "Applications" or "Applicants" and you will see the option: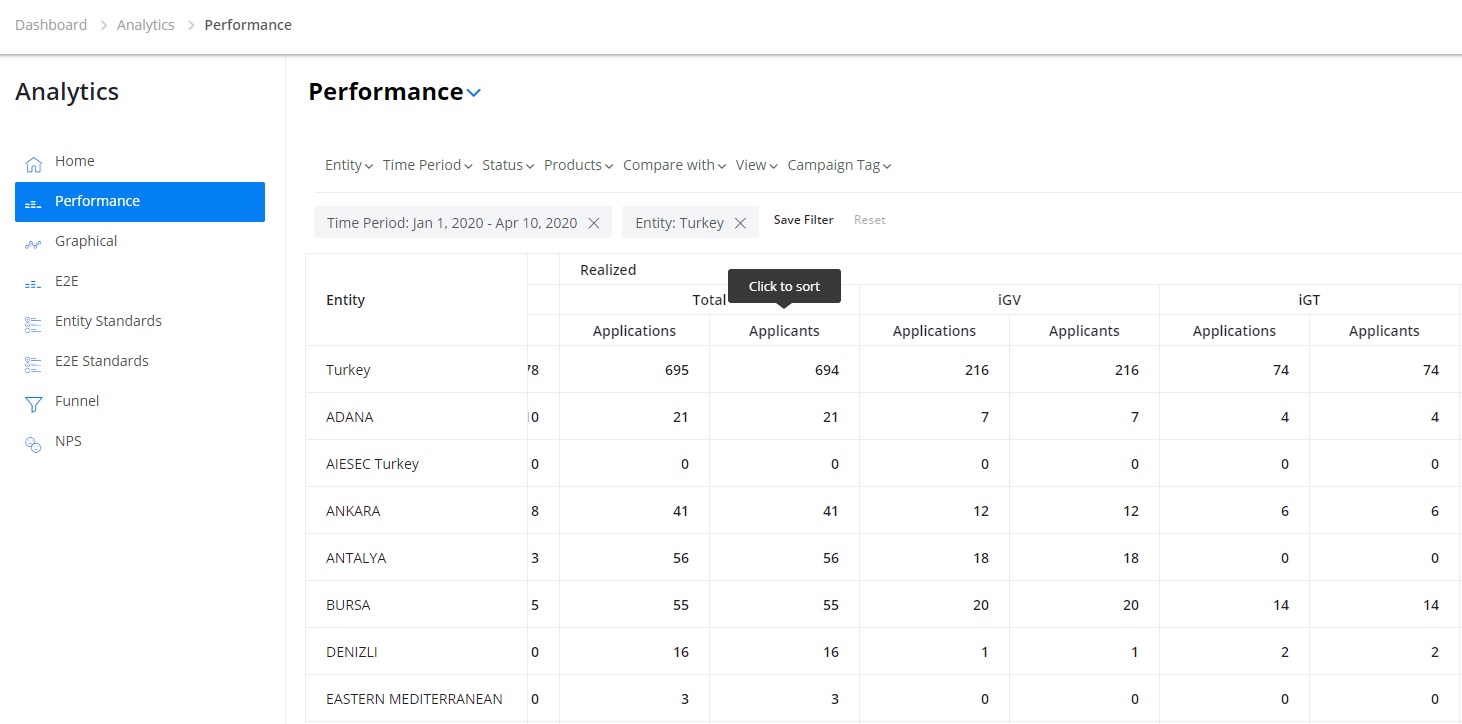 Narrowing your data
You can use the filter of "Status" and "Products" to see only the data for a specific product in a specific stage of the customer flow. It helps visualize only the data you care for at the moment. As an example, let's check the realizations that AIESEC in Izmir had in 2020 on its OGX products.
In this case, there are a lot of different filters you need to set up. To ease your life, we provide you with the ability to save your filter for you to use it another time, saving time on your analysis.

Understanding Growth
You are also able to check the growth on your operations, comparing it with any point of time by using the filter "Show Growth" and "Compare with". Let's take a look at the growth in OGX Realizations that AIESEC in Izmir is having in 2020 compared with the same period of last year:

There is still a lot of analysis not covered by this article that you can do using Performance Analytics. Check it out more at https://expa.aiesec.org/analytics/performance