What is an AIESEC email address?
You are part of AIESEC now. You carry its name wherever you are - even virtually. A branded email is no different than word-of-mouth marketing. It gives our potential customers trust and security, which is the base of any successful organization. Customers today are flooded with emails and have become selective about what they open.
Moreover, people today are flooded with emails - and they became selective about what they open. Now more than ever, it is important to make the very first best impression with your prospects and customers.
An aiesec.net email does all of that. it can build organization credibility, win customer trust, and provide security to all of our stakeholders.
Here is why you need a custom AIESEC email

To create an AIESEC.net email on EXPA (expa.aiesec.org), follow these steps.
1. Go to your Profile by clicking on the button on the top right corner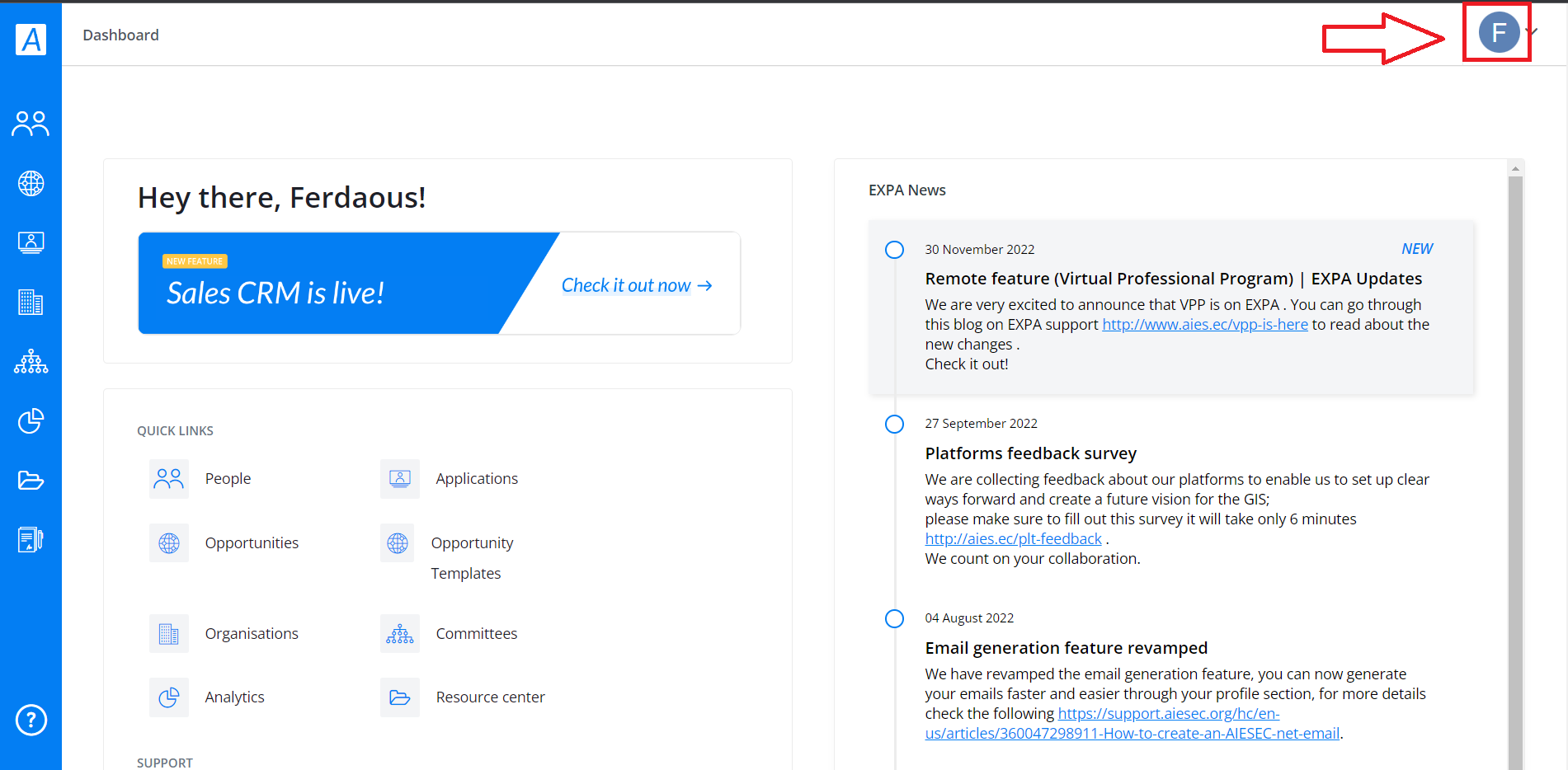 2. Click on "Details"
3. Click on "Create AIESEC email"

4. Choose your unique username and click "Continue"

Afterwards, you will receive the message below to confirm the creation of your new AIESEC.net email.

Then return to the email account you previously logged into EXPA with and you'll find a mail/an email containing your AIESEC.net Email credentials as below.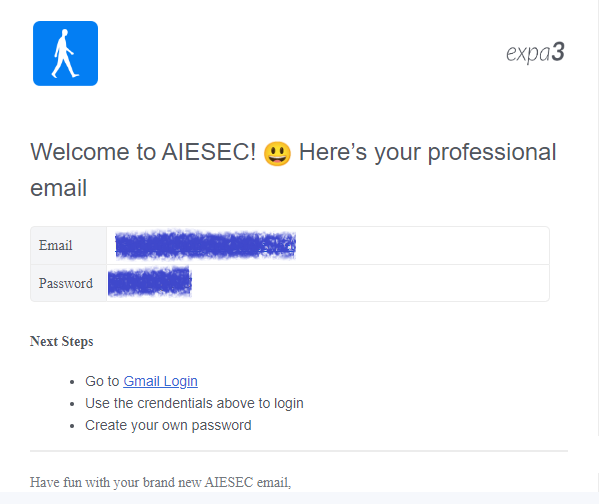 Go to mail.google.com to log into your brand-new email and enjoy your work!
Now you know how to Create an AIESEC.net email on EXPA.
Any further questions? Contact us at expasupport@aiesec.net
Disclaimer: The instructions presented are as applicable to desktop users.