STEP 1: Go to aiesec.org. and login with your credentials.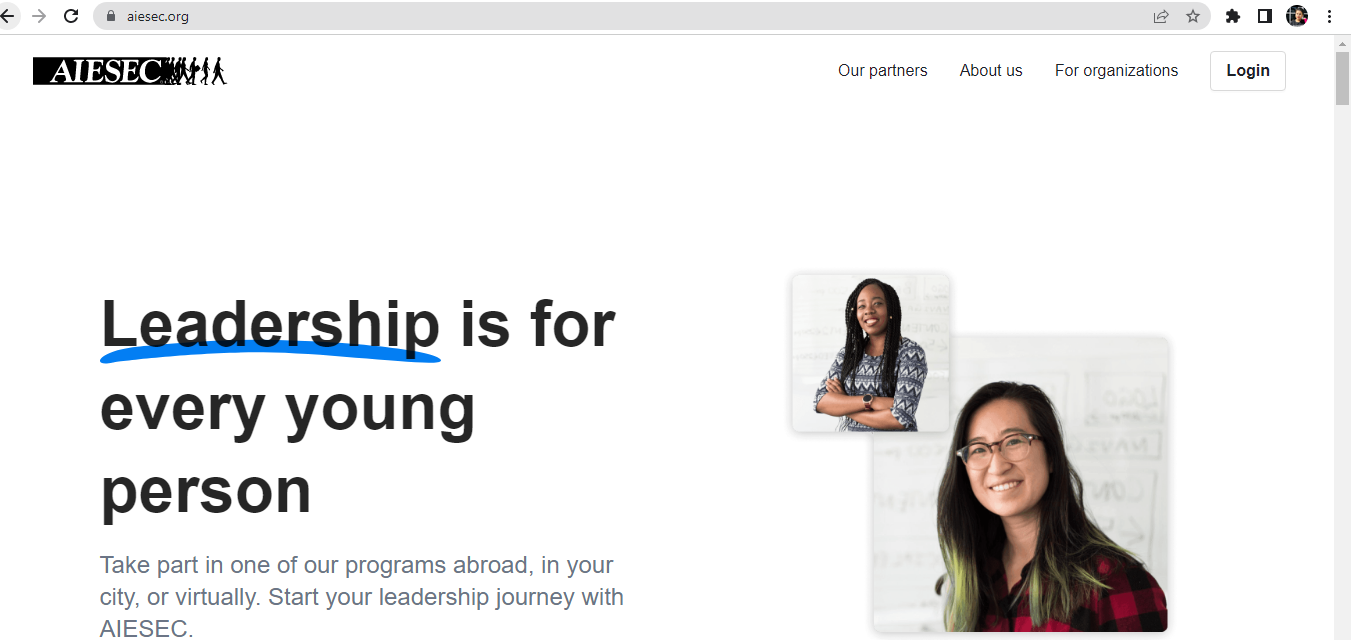 STEP 2: Further, scroll down and select "LET'S GET STARTED."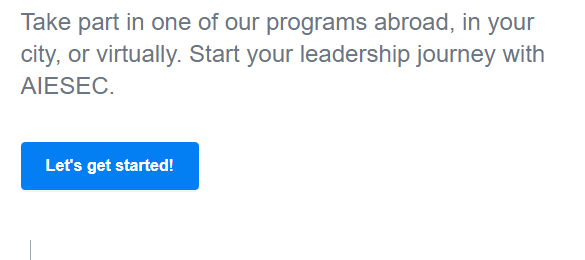 STEP 3: Click on "Search for experience", choose the domain in which you want to work.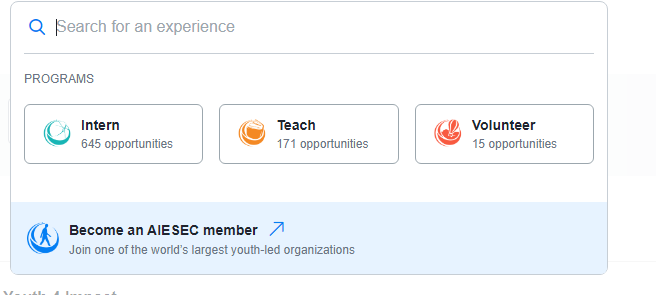 STEP 4: Choose your available months for the project; with the starting date.

Further, click on filters to have look after a specific project.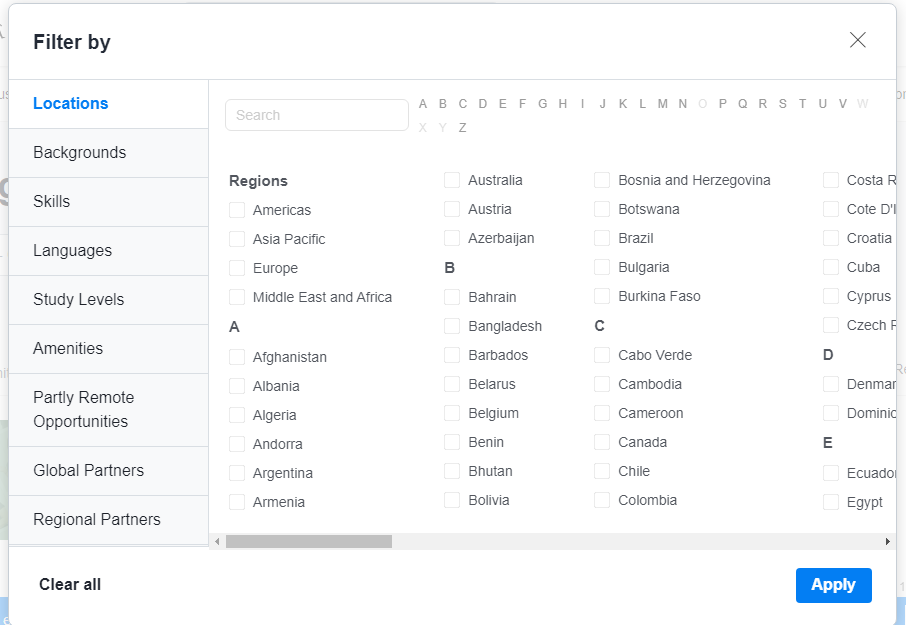 STEP 5: Select the project that you are interested in.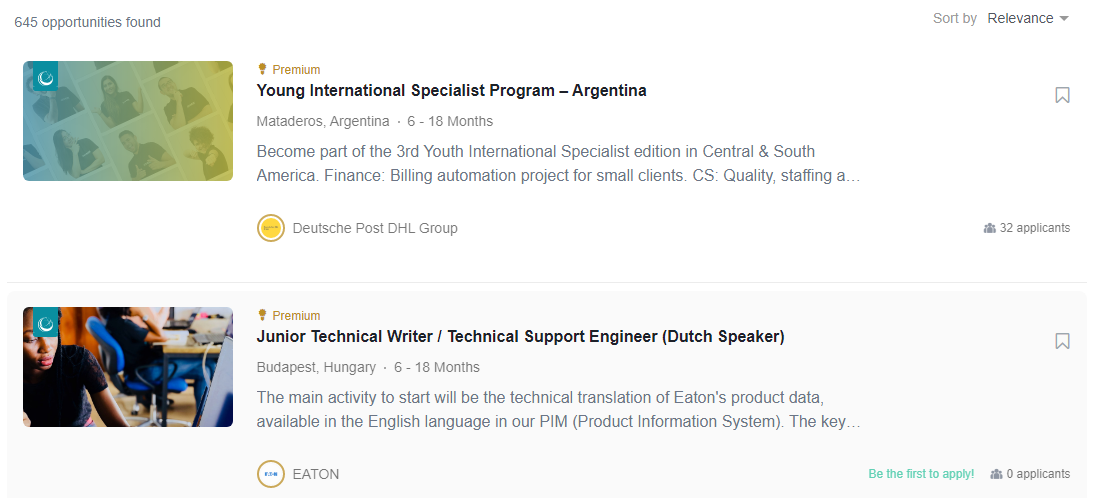 STEP 6: Select the suitable slot. And click on "Apply Now".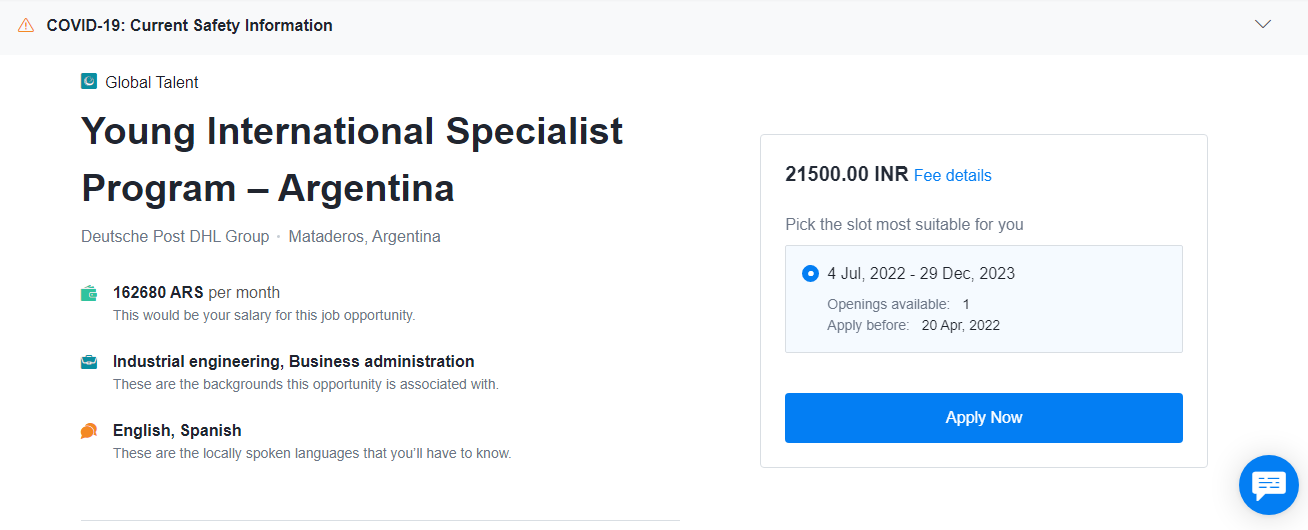 STEP 7: Fill in your details.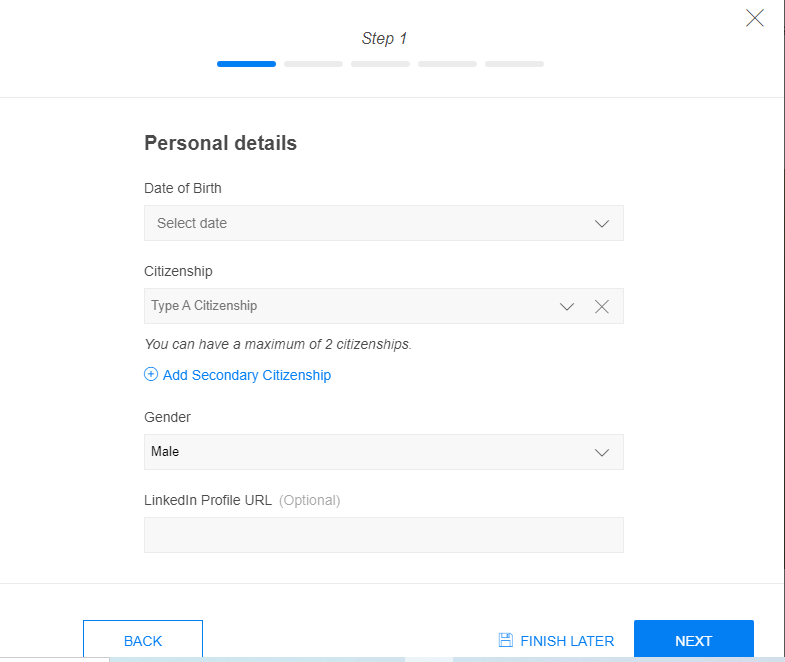 Click on "Next", and complete all the steps.
STEP 8: Click on "Apply".