What do you want to know about People CRM?
Understanding a Person's Profile Page
A Person's Profile Page is the place where you can find more details about the person, check his/her applications, membership status, assign managers, and update the follow up of the person. To access any person's profile page, just click on their name or on their picture: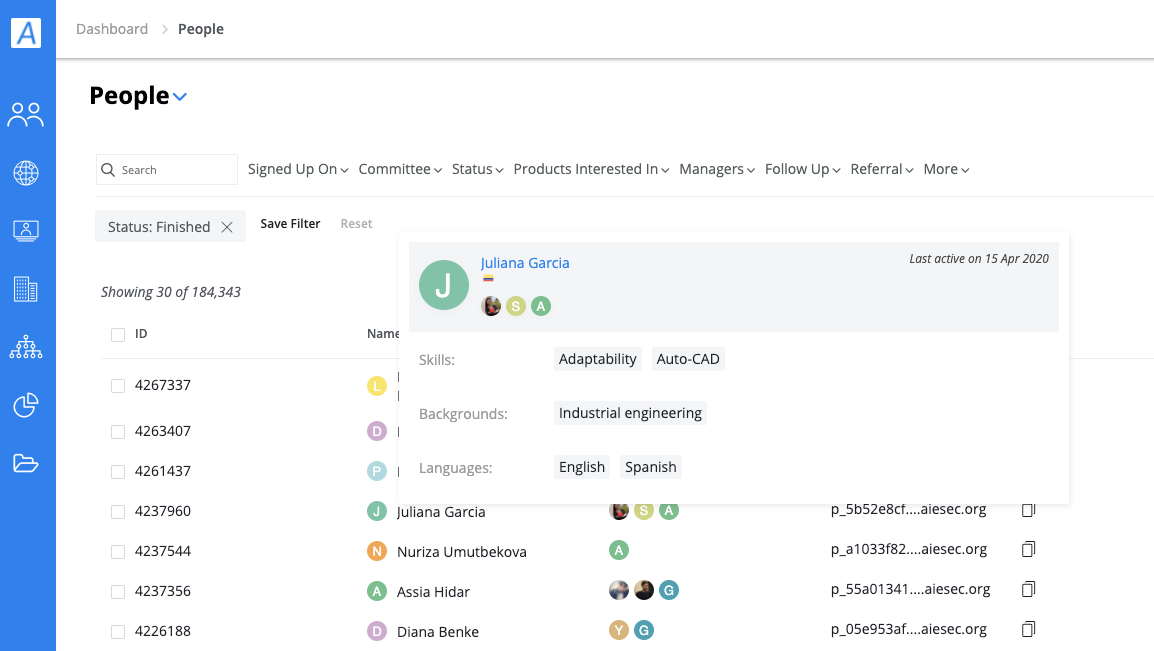 You will be redirected to the following page:

What is an EP ID?
The EP ID is a unique identifier that every person registered in EXPA has. It can be found in 2 different ways:
It is present in the first column of the CRM, as you can see above.

It is also in the URL of a Person's Profile page. Example: https://expa.aiesec.org/people/123456