What do you want to know about People CRM?
Understanding the List View in People CRM on EXPA

Adding/Removing Columns from the CRM View
On the right side of the screen, you will be able to find 3 different icons. Click on the one indicated below and you will find all possible column options.
You can simply check/uncheck them in order to see the respective information in the CRM.
Filtering your List
In the People CRM, you can use 20+ different filters in order for you to manage your EPs and Members in the CRM. We recommend that you explore more of the filters in the CRM. You can find them in the top bar.
Remember, you can always click on "more" to have access to all filters and select the one that is valid for you at the moment.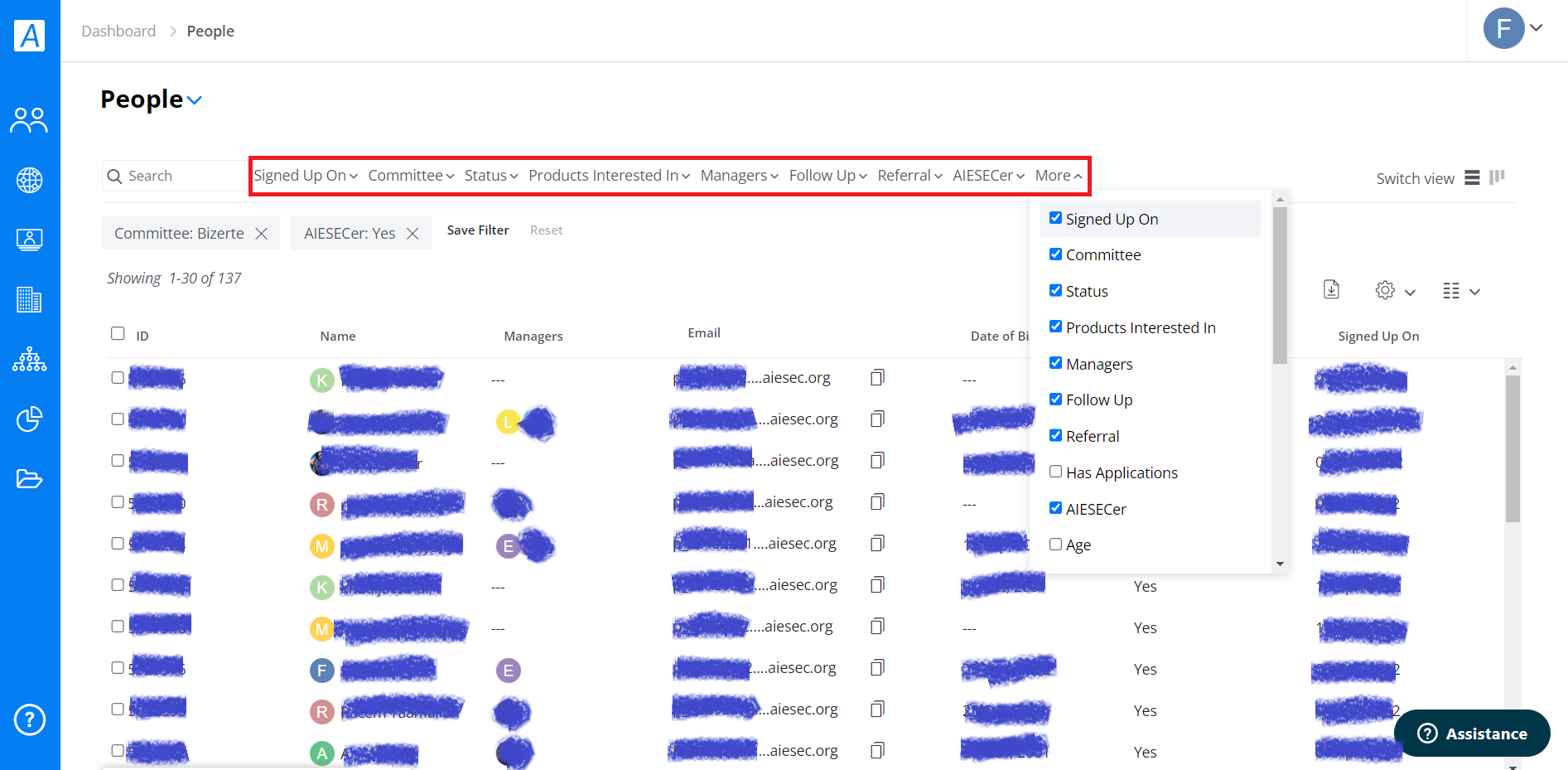 Checking the Members of my Entity
Let's say you would like to view only the Members of your LC. There is one filter called "AIESECer", which you can simply put "yes/no" and see the members of your committee. This will show all members of your entity, including alumni.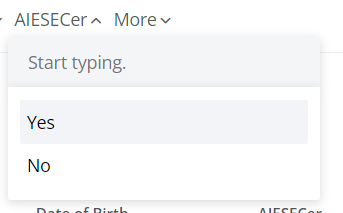 Saving My Most Used Filters
Let's say that you are an LCVP TM and you use the CRM often to check your members. You can make things faster, by saving the filters you access more often to check the Members of your Entity by clicking on "Save Filter":

Give it an intuitive name and after you save it, you can access them by clicking on the blue arrow right next to the name of the CRM:

Bulk Actions
You can also perform actions on more than one person. To do this, you need to select who you want to perform the action towards and go to the right side of the screen and click on the icon shown below:
You can do the following bulk actions in the People CRM: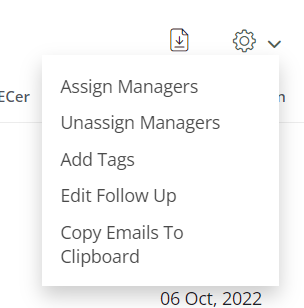 Now you know about People CRM -List View on EXPA.
Any further questions? Contact us at expasupport@aiesec.net
Disclaimer: The instructions presented are as applicable to desktop users.
This version was authored by: [Ferdaous B.] and edited by: [Peace A.]