What do you want to know about Applications CRM?
What is the Applications CRM all about?
The Applications CRM is where you can find and manage all applications from your EPs, manage their customer flow statuses and their exchange in general. You only have access to the applications within the scope of your LC. To find the CRM just click on the 3rd icon on the left sidebar of EXPA or just click in the Quick Link in the EXPA Homepage: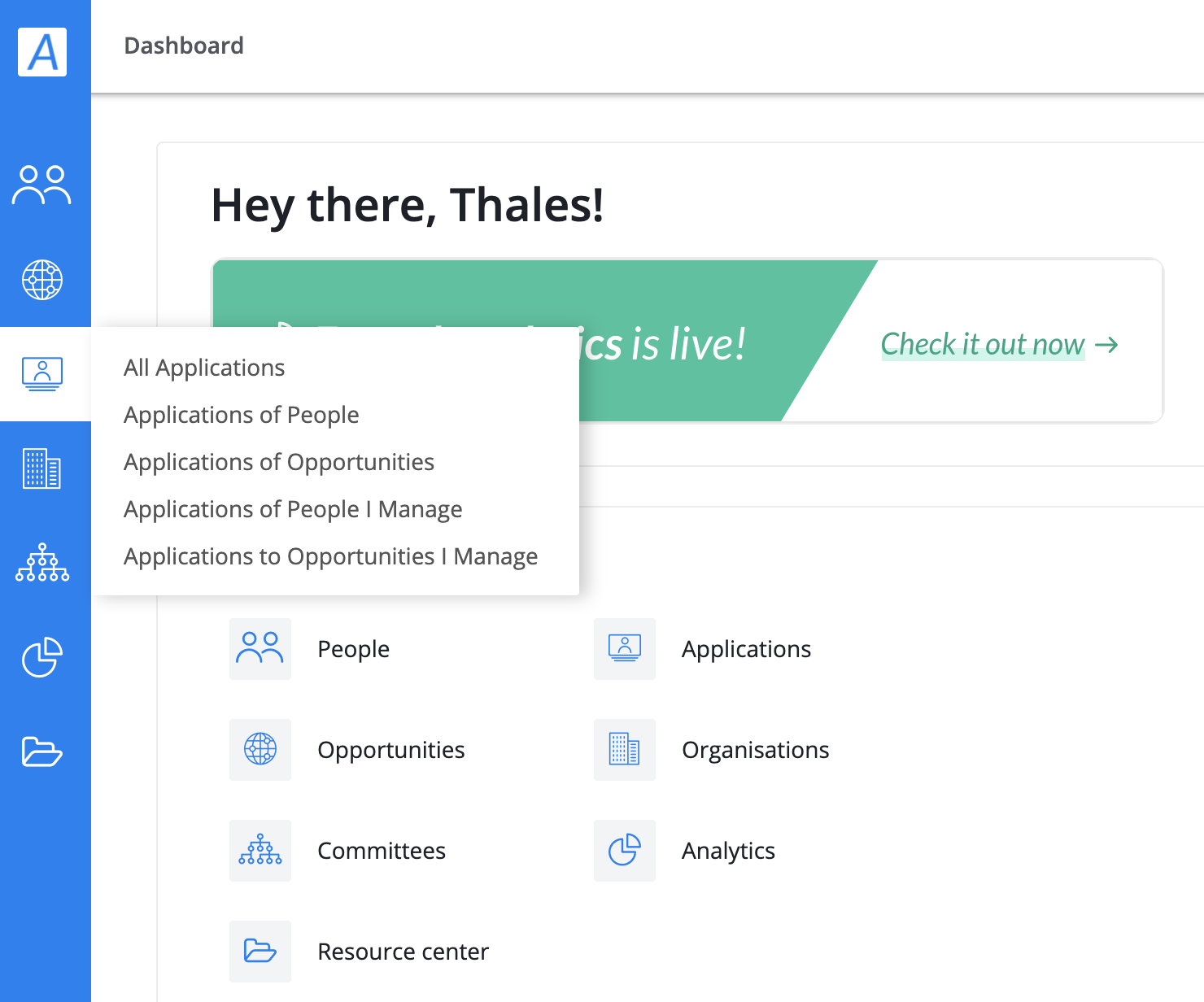 You also have a few options to choose, that simplify the first list view putting up predefined filters.
For OGX Operations, to see the Applications of People and the Applications of People I Manage are useful shortcuts that can be used.
For ICX Operations check it out the Applications of Opportunities and Applications to Opportunities I Manage.