You can change the Local Committee (LC) assignment of a member or Exchange Participant (EP) on EXPA (expa.aiesec.org) using the 5 steps below.
(Please note: You must have permission before performing the actions below).
1. At the top left of the home page, hover on the People icon and click on the 1st option, "People."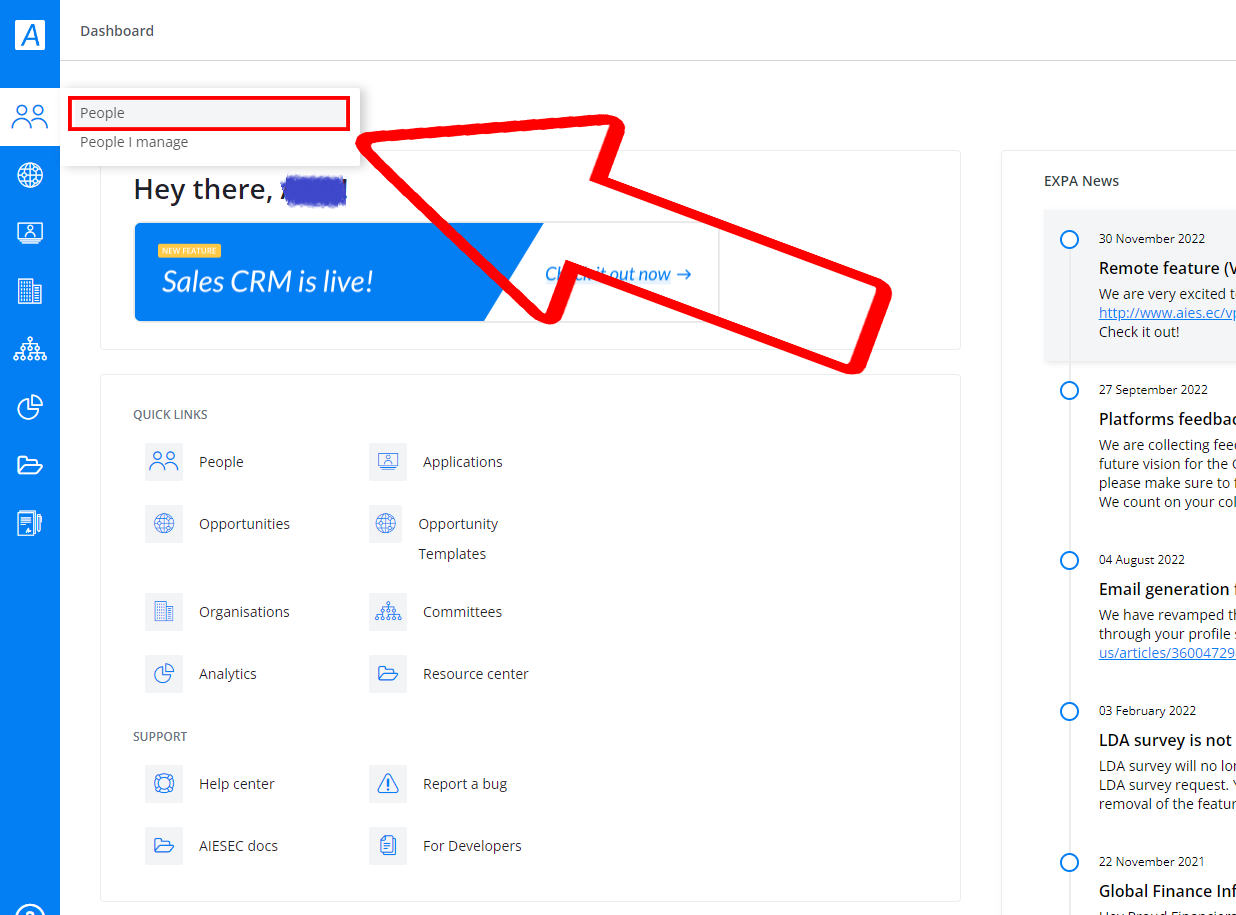 2. Search for the member's name and click their picture.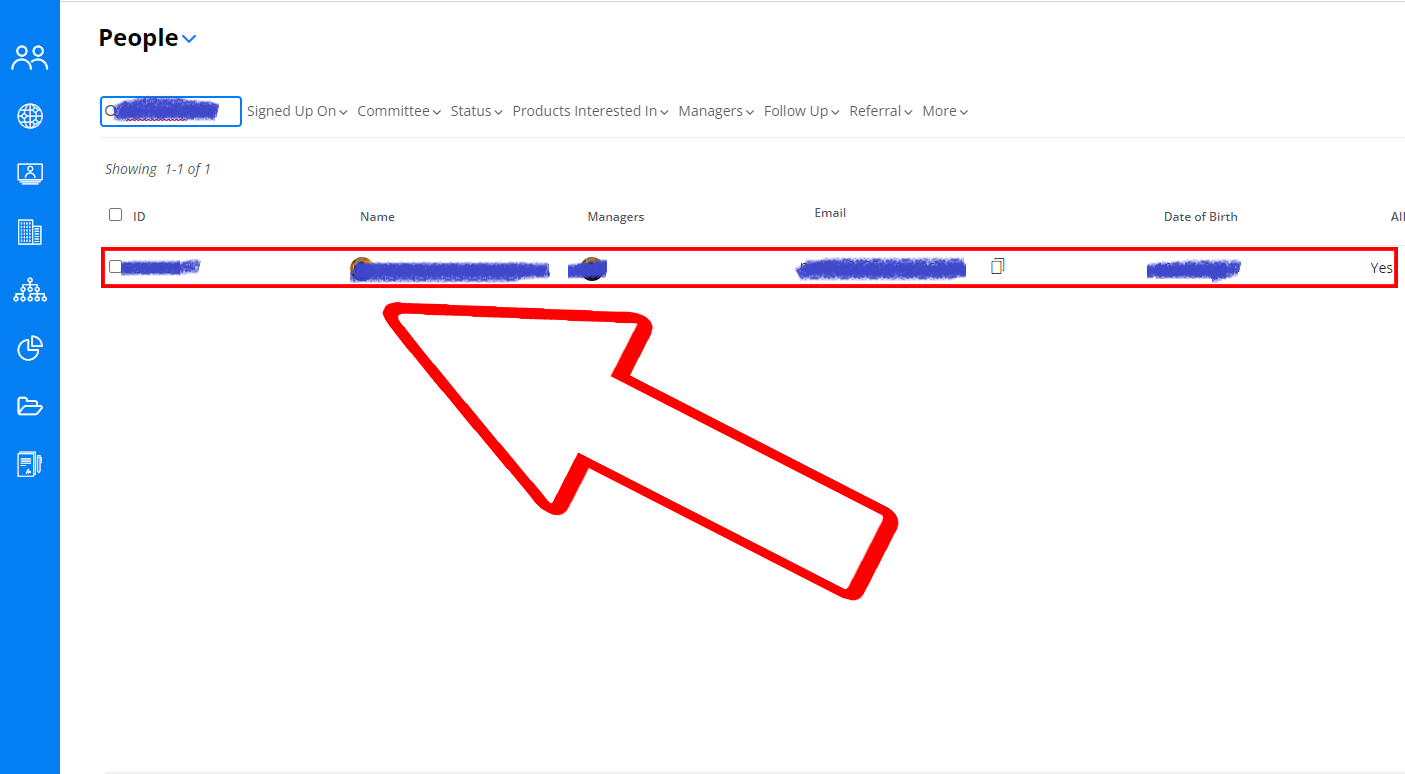 3. Click on "Details" in the side navigation.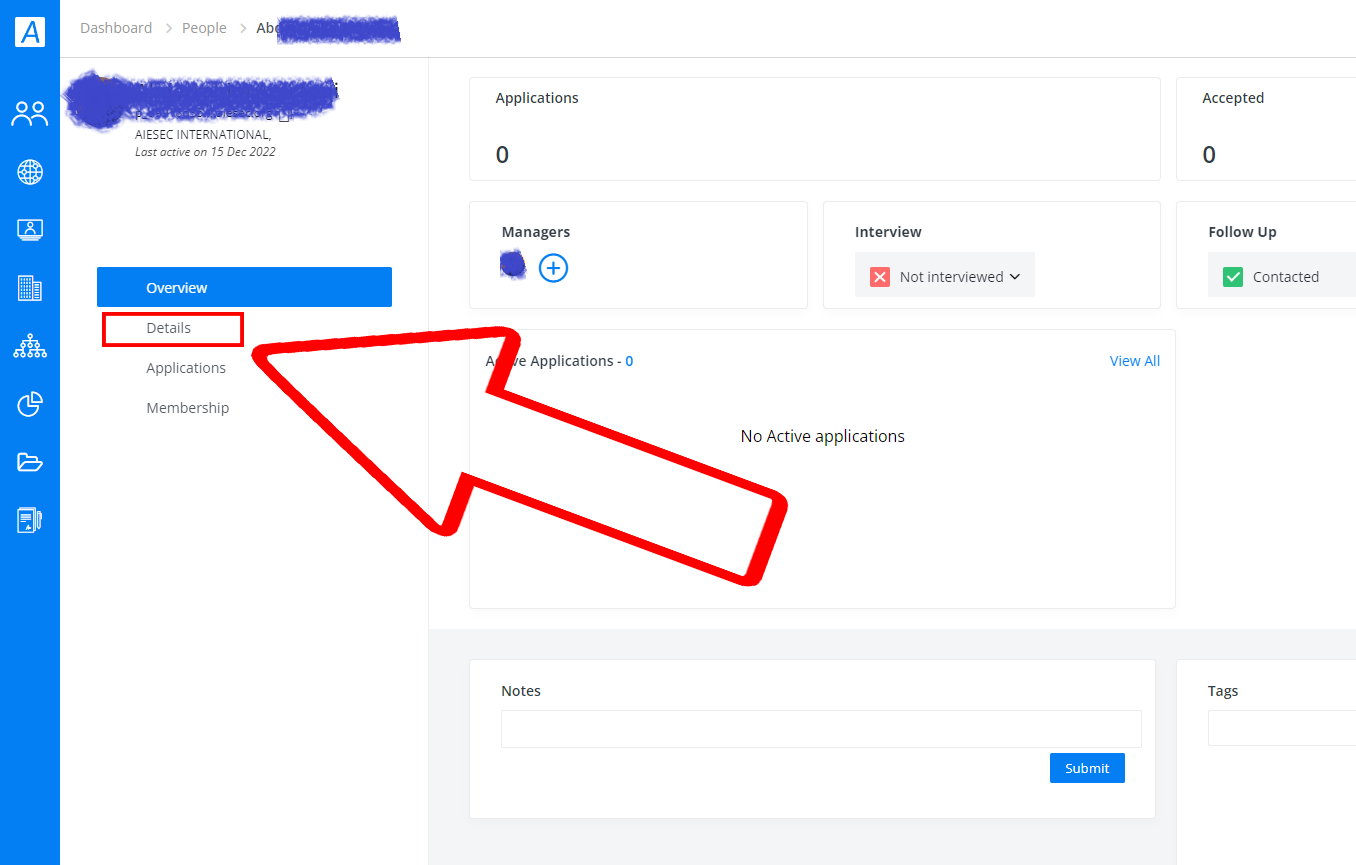 4. In this part, you will see the "Profile Details" page. Click "Change LC"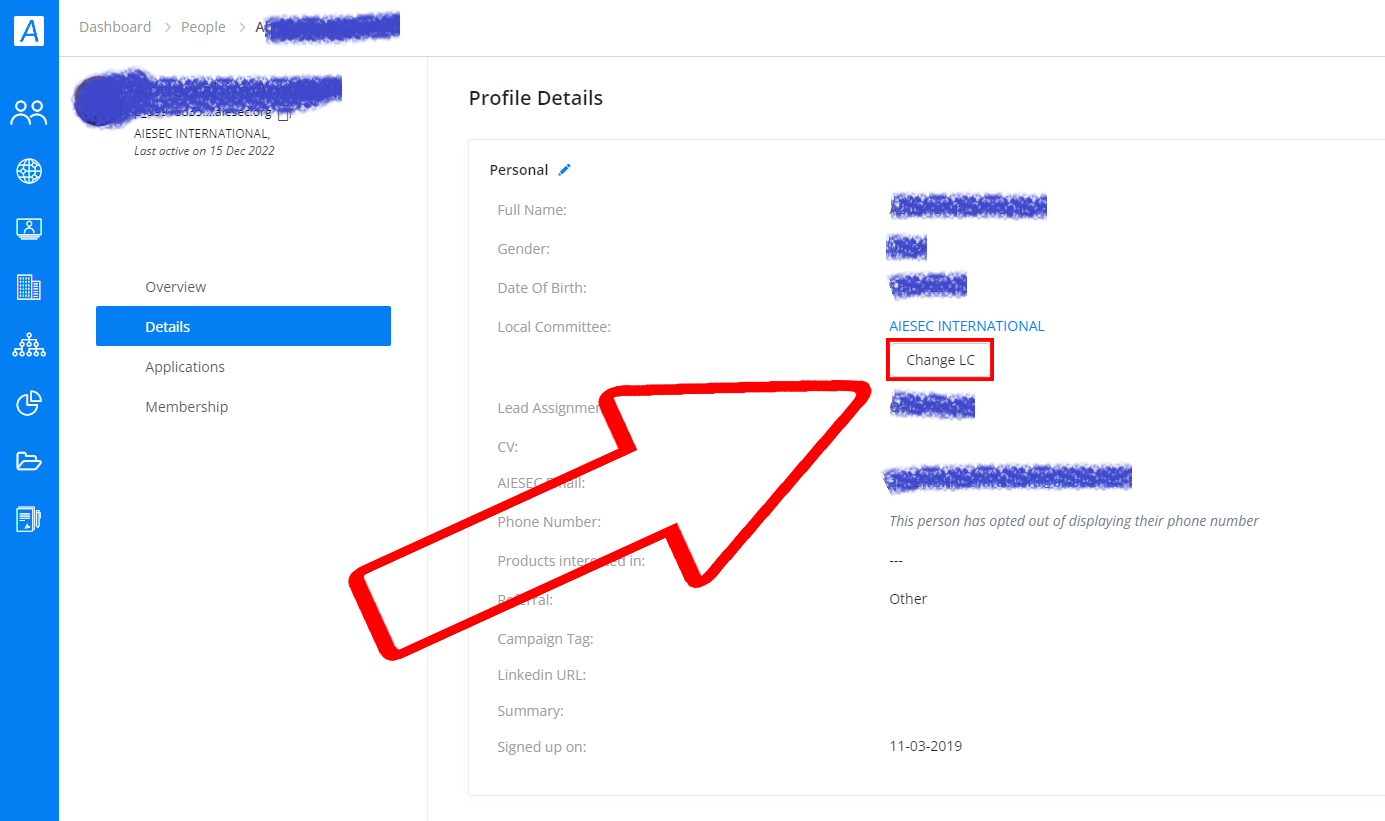 5. Change the assigned LC and click "Confirm."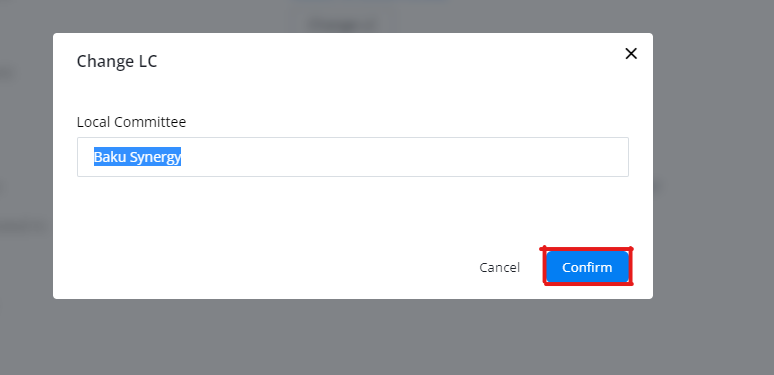 If the change was successful, a confirmation message should appear on the bottom left of the screen which should read "LC has been changed".
Now you know how to: change the LC assignment of a member or an exchange participant on EXPA.

Any further questions? Contact us at expasupport@aiesec.net
Disclaimer: The instructions presented are as applicable to desktop users.
This version was authored by: [Azer S.] and edited by: [Peace A.]