What is EP Manager Auto-Assignment
This feature allows an LC to decide who should an EP be assigned to based on the LC assignment of that LC.
For example, let's say LC XYZ is assigned leads from five different universities that LC can have default EP managers assigned differently for each university.
How does it work?
First, go to your LC page in EXPA. There you will see all the universities, cities, or however your entity assigns leads that are allocated to your LC.

Once there if your account has EB level permissions or higher for your LC you can assign EP managers to each source of leads. Like in the example below: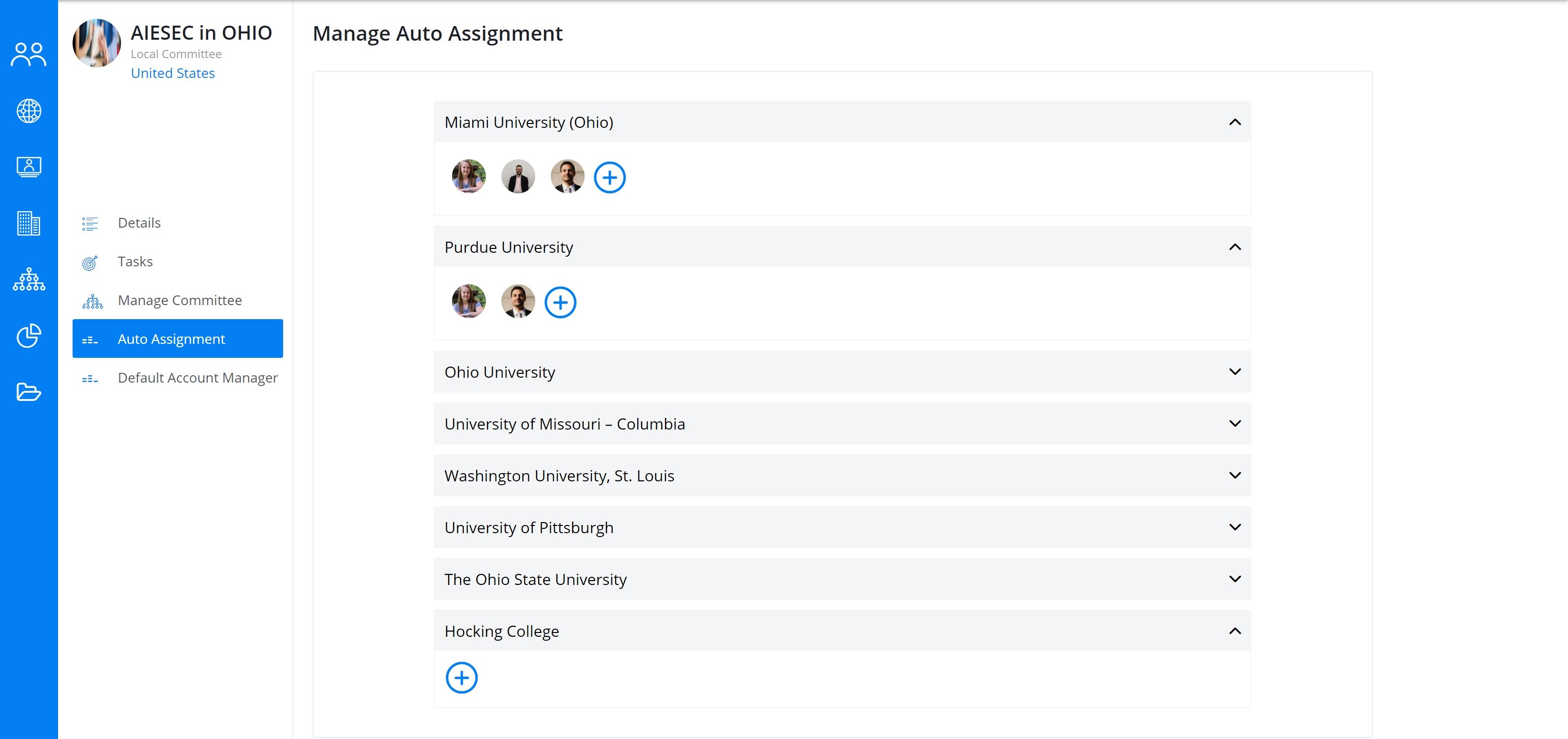 Now as EPs sign up it will rotate who is assigned as EP manager based on where the lead is coming from. In the example above if a 4 EPs sign up under "Miami University (Ohio)", the first person will be assigned the first EP, the second EP will be assigned the second person, the third EP to the third person and then the 4th EP to the first person again.
If an EP signs up under a different university it will follow that university's allocation order.