This allows you to browse the available entities worldwide and see how they've structured themselves to see other details.
Steps to follow:
First, you will need to login into your EXPA account; once you are on the main EXPA page, on the far left menu, select the "Committees" button, denoted by the hierarchy tree icon, or by clicking on the Committees quick link as circled below: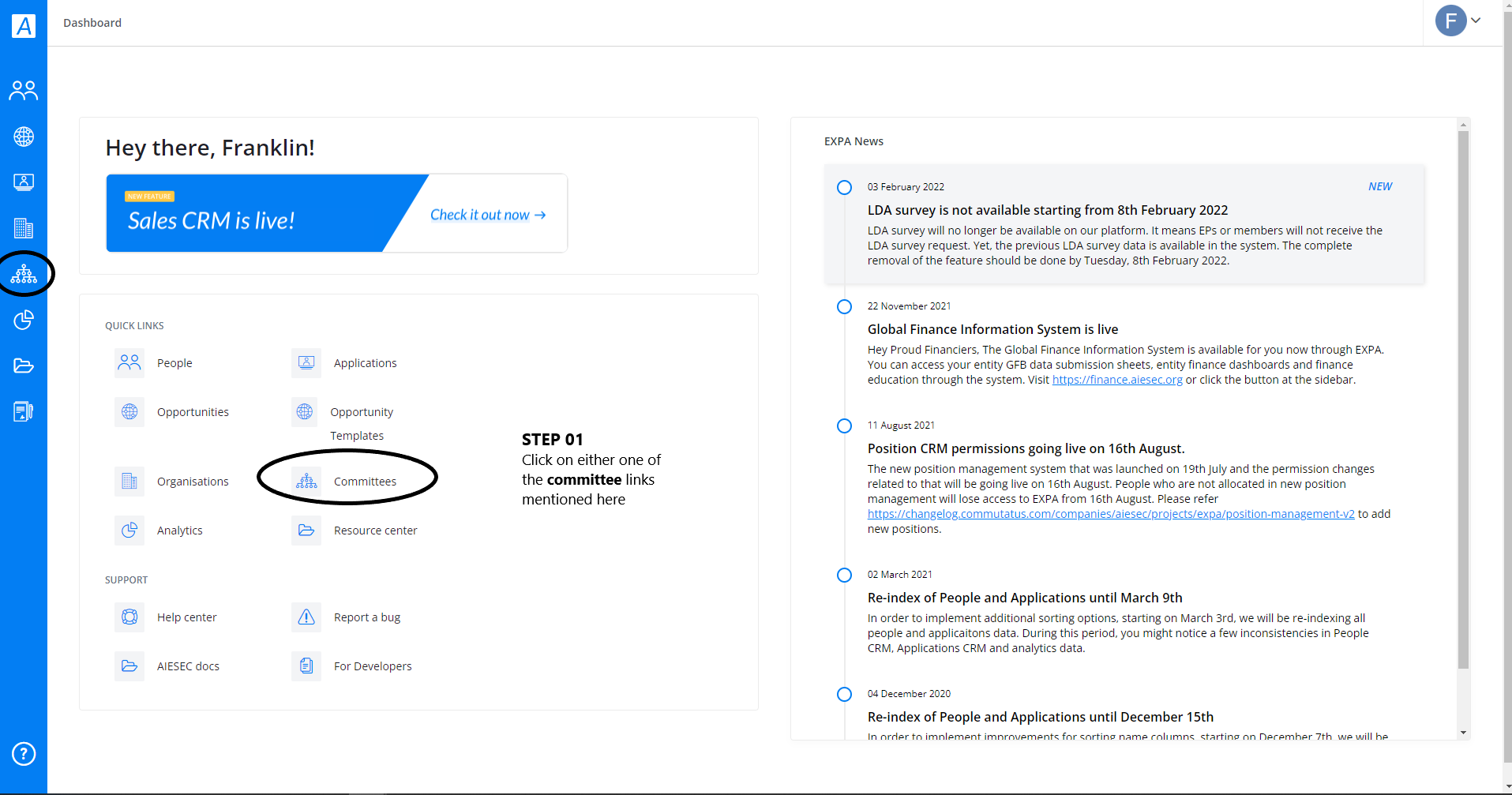 On the committee's page, you will find a list of the global committees in alphabetical order, but you won't be scrolling to the one you need! On the top, you will find a search box, start writing the committee's name, and the list below will start filtering out until your desired committee is left; click on that committee's name.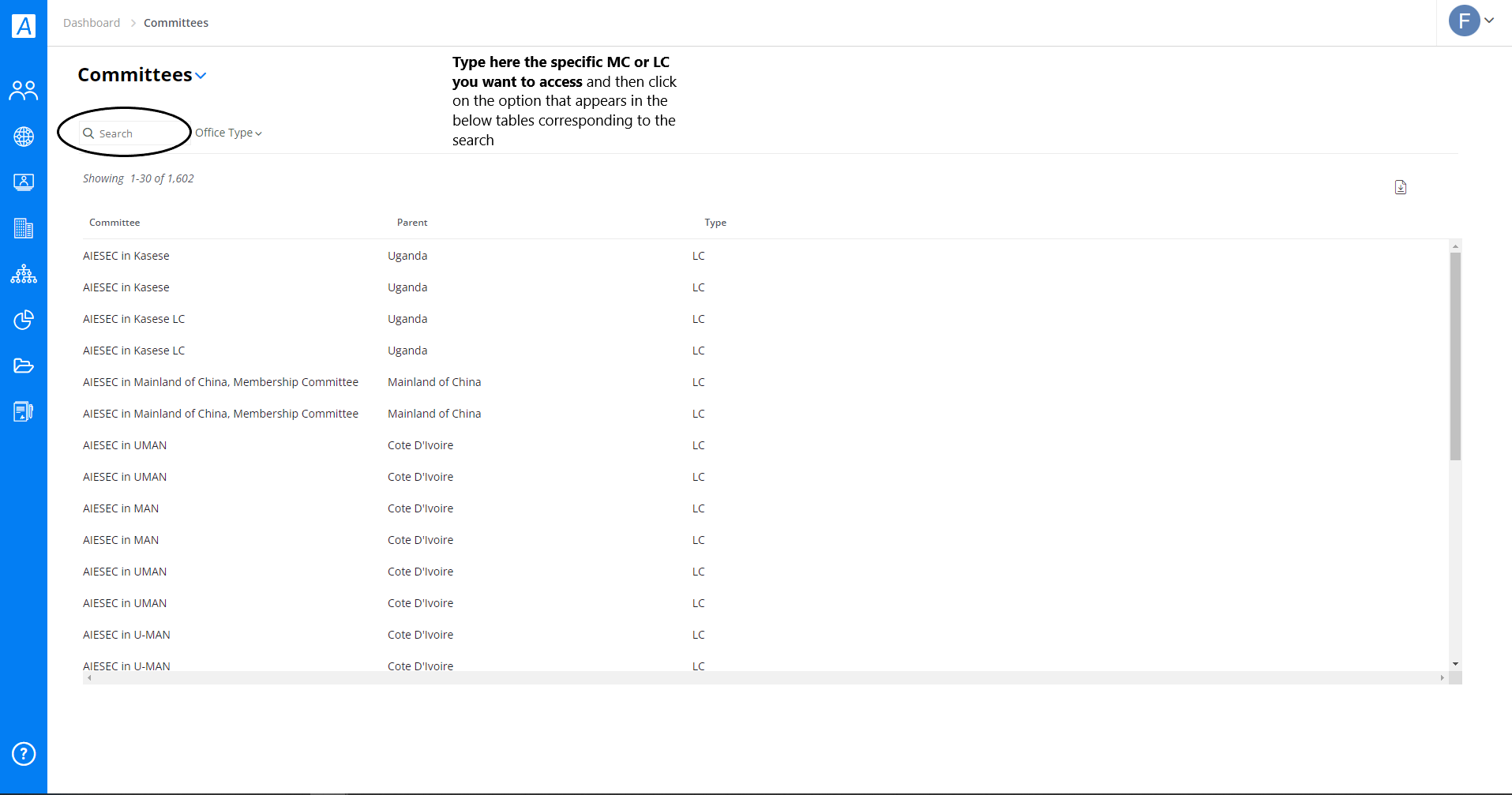 Now, the committee's main page will be open. Feel accessible through the teams and tabs, and you will find all the needed info.