1. In EXPA, click on the down arrow beside your profile miniature on the upper right corner and select My Committee to get ot your committee's page
2. In your committe's page, click on the Manage Committe option in the list under your entity's name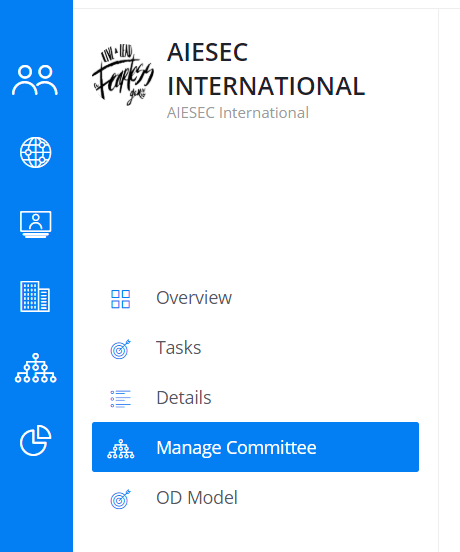 3. Here you'll find all you entity's existing teams. Click on the one you want to edit.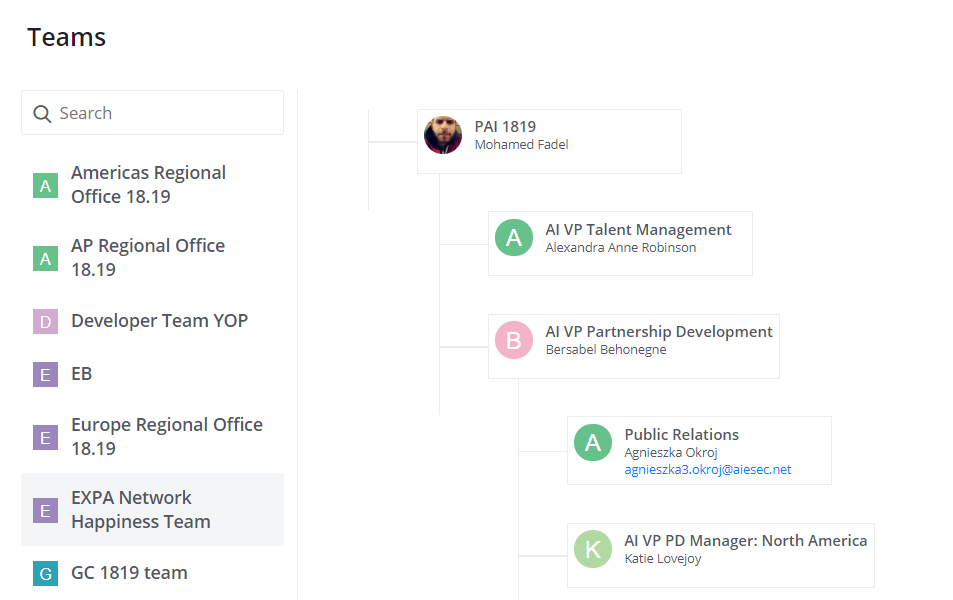 4. Now you'll see a team structure which starts with the Team Leader and branches out to the Team Members.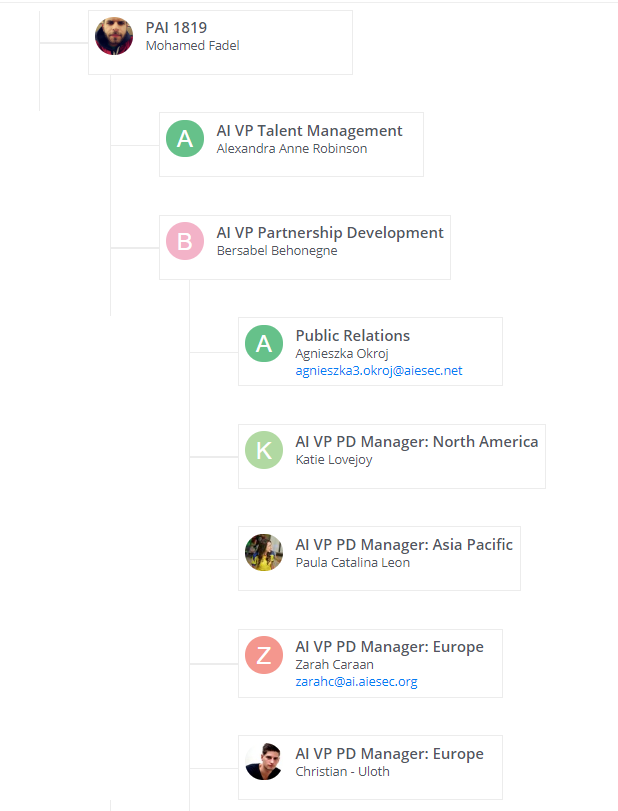 5. To edit a member's role information, just click on the pencil icon that will appear when you hover your mouse over their name.

6. Then, a popup window will appear with the member's role information, such as Title, Function, Start and End Dates. Just click on the ones you wish to update.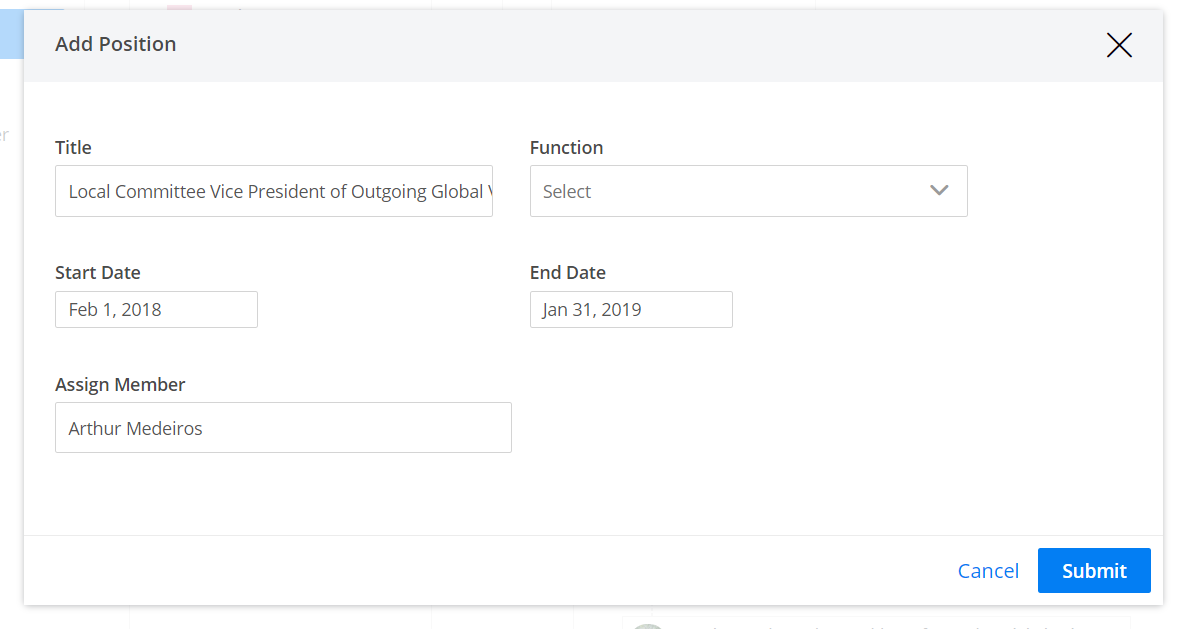 Any further questions? Feel free to hit us up at expasupport@aiesec.net