What is the Default Account Manager?
This is a setting that helps assign LC members to manager B2B leads and employees. You are able to assign account managers based on products. Assigning the account manager also decides whose information will appear on partners.aiesec.org/contact for your LC.
How does it work?
First, go to your LC page in EXPA. There you will see all the products available.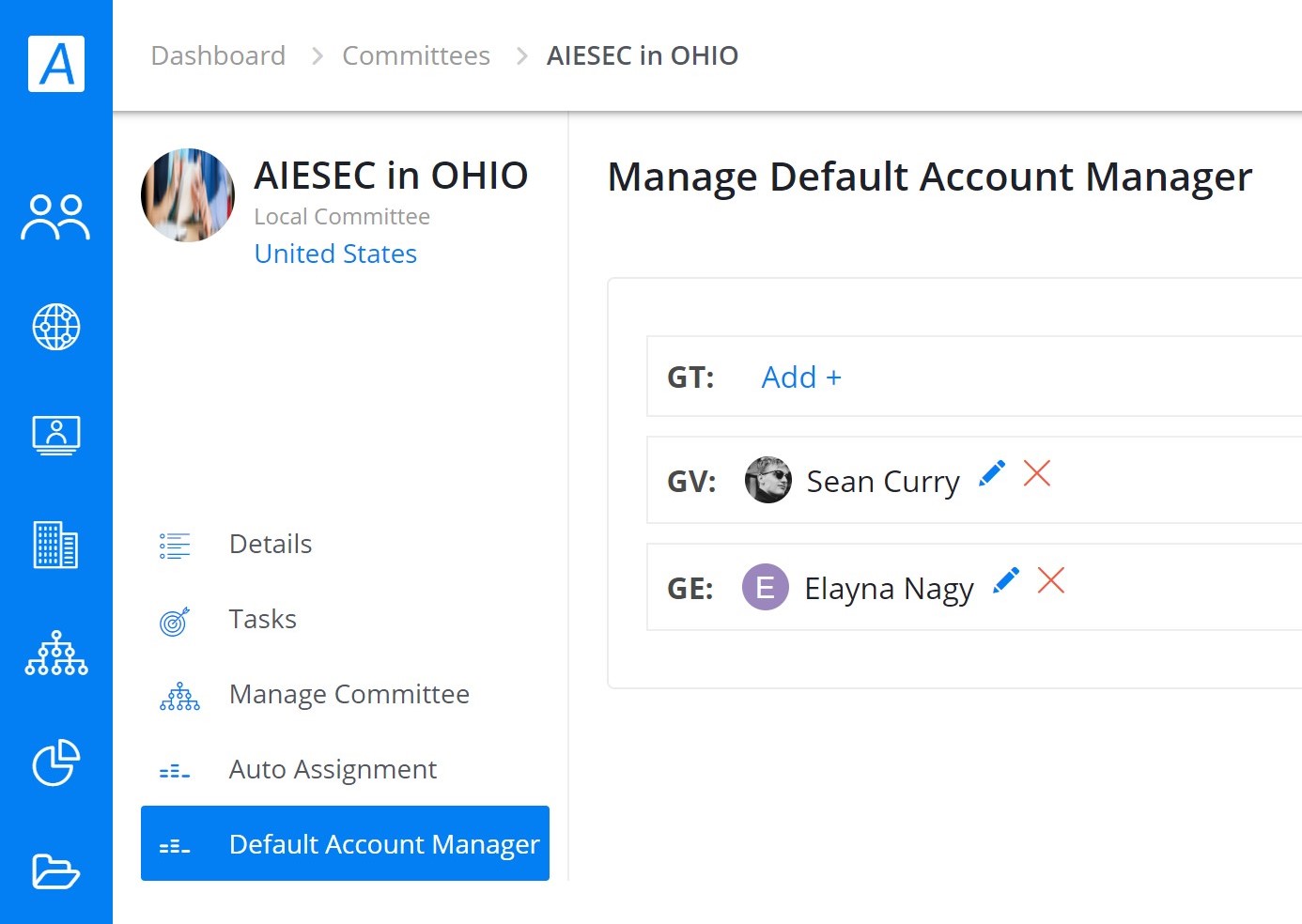 After that click "Add+" and select the member you want to be assigned to leads or employees matching that product.
What this means is that organizations that sign up on POP selecting the relevant organization will be assigned this member as the account manager.
GT - MNCs, SMEs

GE - Startups

GV - NGOs, Educational Institutions
Note: This article will be updated as the following changes take place:
GT/GE Product Changes

Product Interest is added to the POP Sign Up Form