E2E Analysis stands for Entity-To-Entity exchange analysis and this can be done via the Analytics options in the left corner represented by the Pie Chart symbol or via the Analytics Quick Link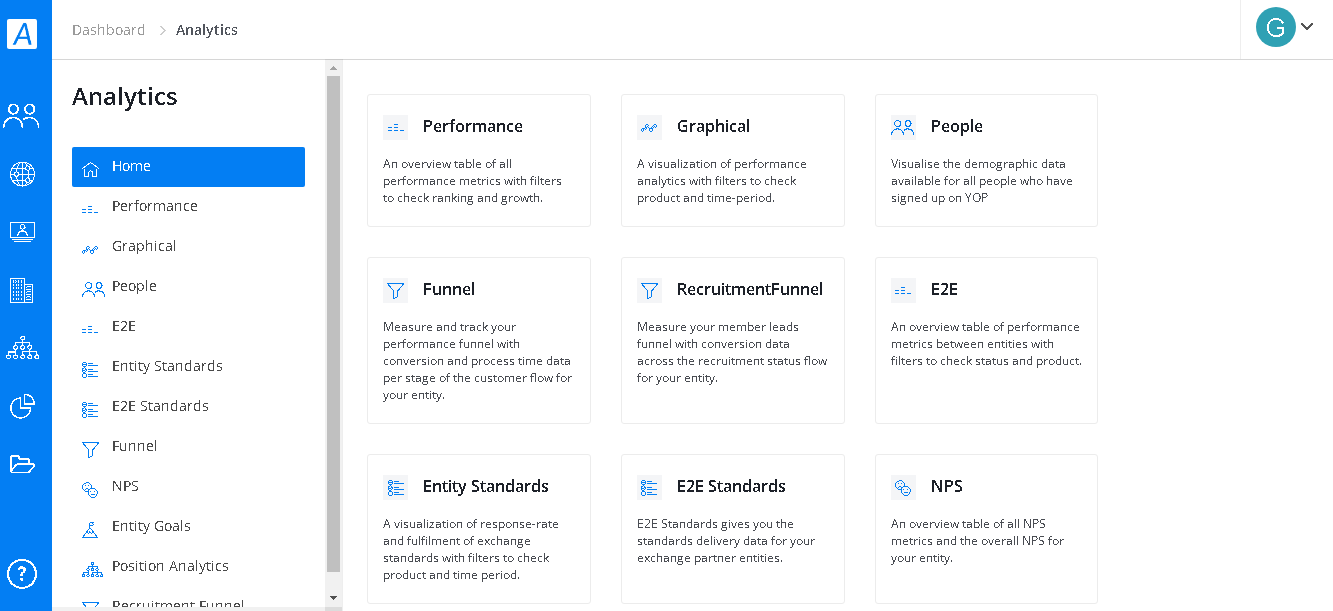 If you click on the quick link, you will be guided to the following page which shows all the analytic types in boxed formats. If you click on the pie chart icon, these types would appear in a drop a down menu format. From the below options, select E2E Analysis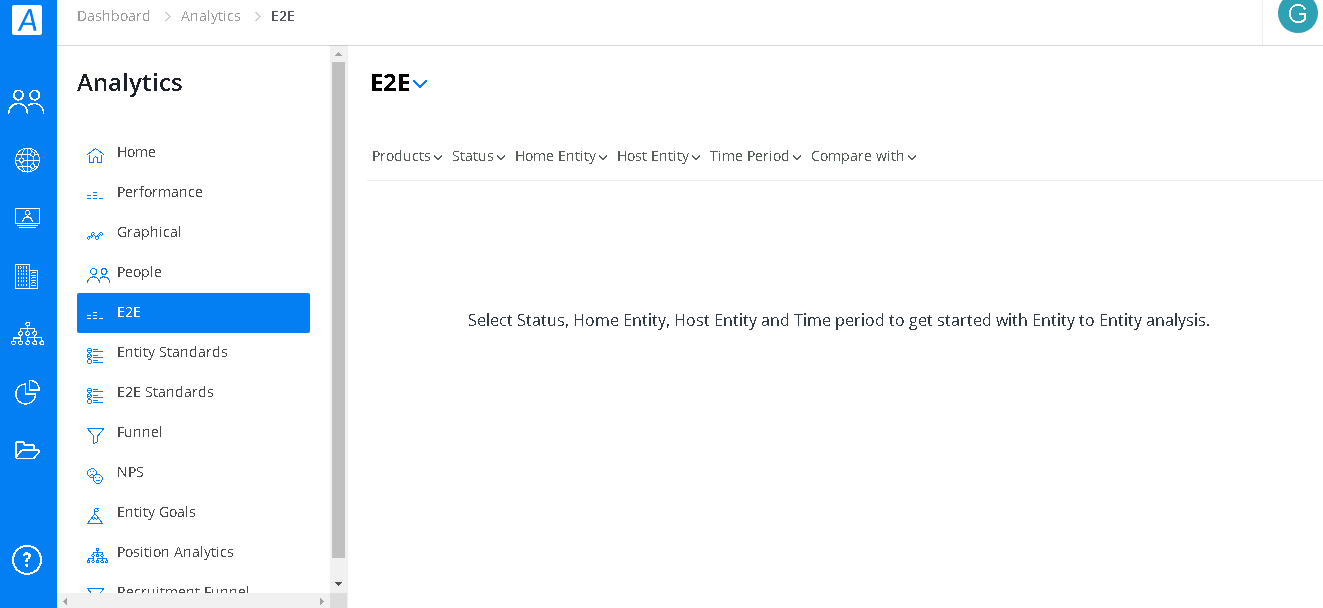 Once you do so, you will be directed to a page that will be empty with a few filters range in from Products, Home & Host entity, Status etc. where by you can select either an LC and MC or two MCs or even LC and region whereby you can see the exact amount of specified exchanges that have happened between the two entities.
As an example, we selected Global Volunteer as the product, This Year as the time period, Status as applied between AIESEC in Colombo South (LC) and Egypt(MC) and we can see this year's data.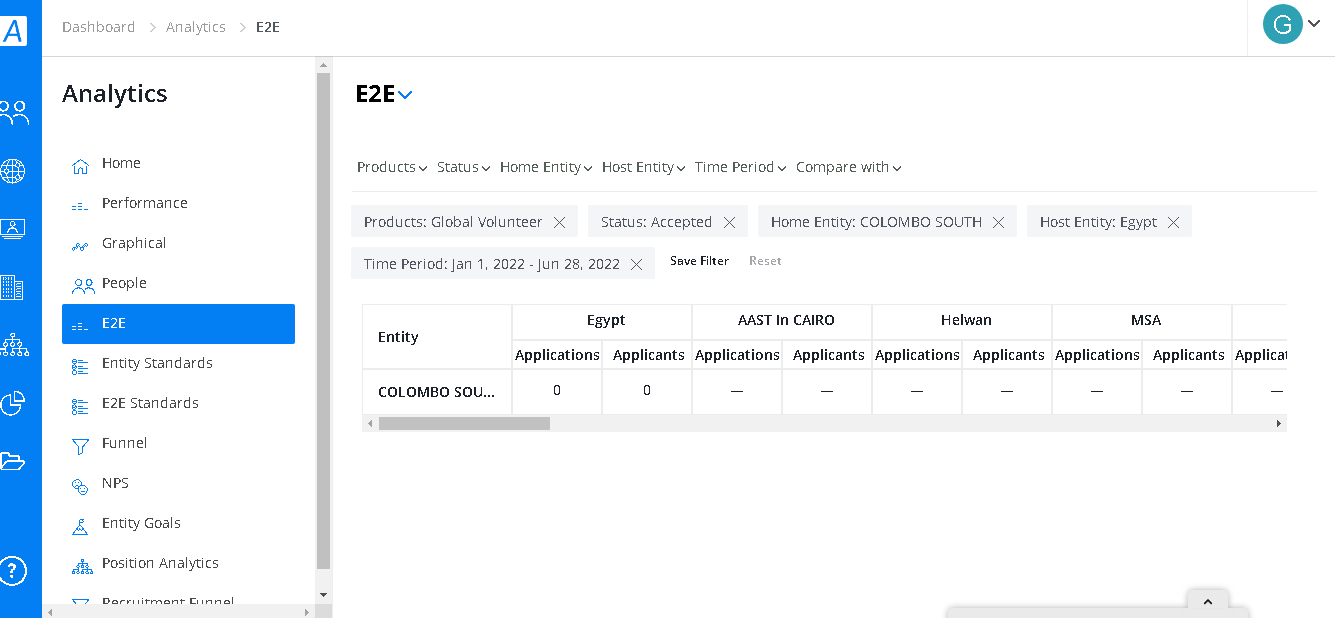 A way in which one can make the analysis more accurate is to check the NPS scores from the Application CRM regarding the two entities.