Entity Standard Analysis measures the level at which an entity (LC or MC) provides the 14 out of 16 Mandatory Exchange Standards (more information here), which divides into Preparation Standards, Exchange Standards, and Post Experience Standards. This can be done via the Analytics options in the left corner represented by the Pie Chart symbol or via the Analytics Quick Link.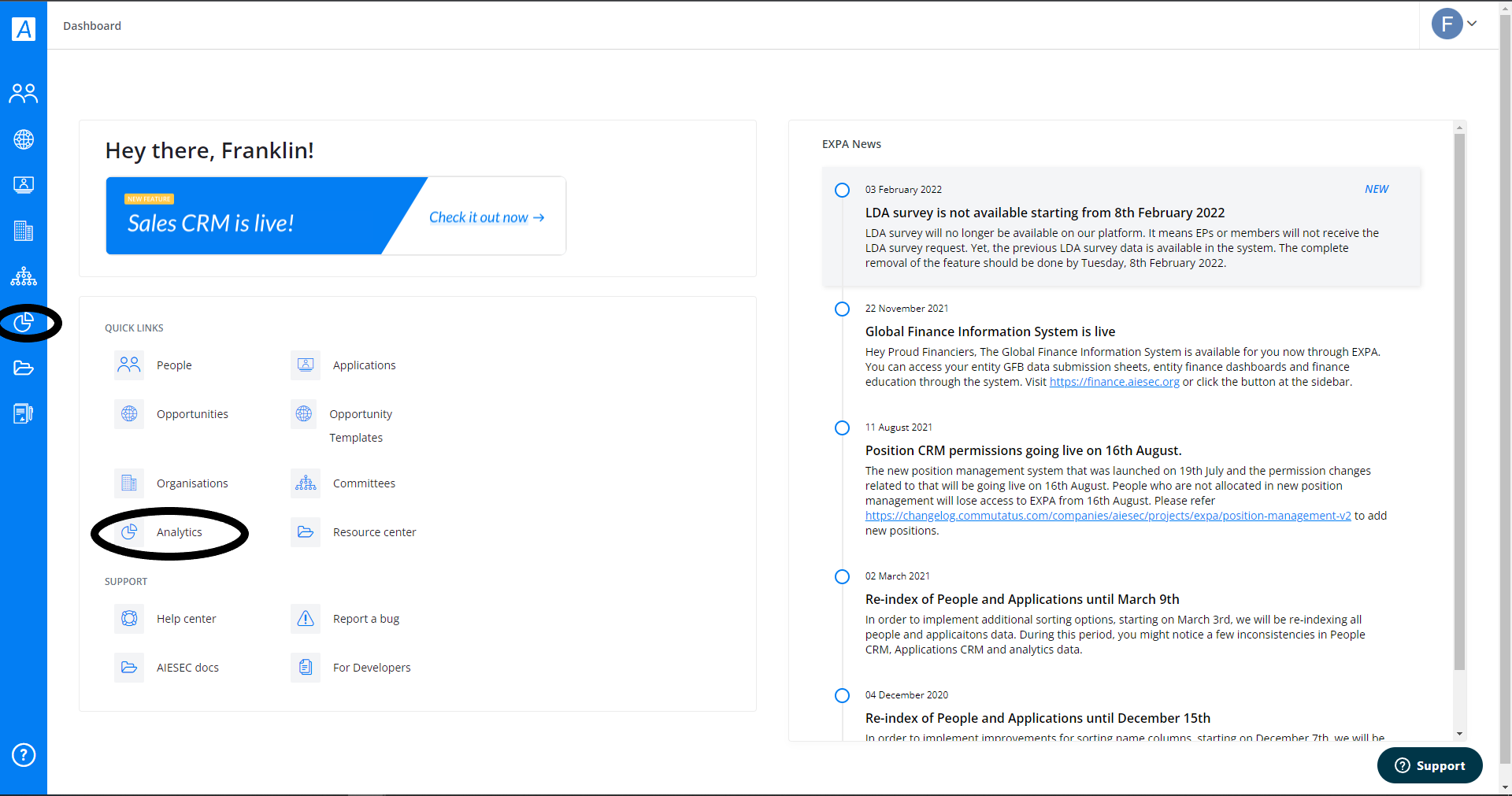 If you click the quick link, you will be guided to the following page, which shows all the analytic types in boxed formats. If you click on the pie chart icon, these types would appear in a drop a down menu format. From the below options, select Entity Standards
Once you click on the above, you will be guided to a page with the filters such as entity, product, and period which helps you precisely measure the rate at which you have delivered your standards. What should be noted is that if you select to analyze an ICX Operation, you will see only the Host Standards because you are analyzing your entity as the host. The same happens for OGX. If you choose to analyze OGX, you will only see the Home Standards.

You can now set parameters for your filters and analyze the entity standards.

If one is to ask how this differs from E2E analysis, here it measures a single entity's standard execution. In contrast, an E2E analysis analyzes the rate of exchanges between two entities, and it allows you to analyze how your entity partners are delivering standards to your EPs. You will also be able to check the % of standards provided and the % of respondents in total and per standard.
These analytics can also be checked in the Opportunity or on the Application page to see whether the standards were delivered or not as follows: