NPS or Net Promoter Score is AIESEC's product review mechanism. This measures how satisfied our customers are with our products as well as who would promote it and who were not satisfied with the product. It is more or less a customer satisfaction benchmark.
So how is NPS calculated? This is how:
T

he options presented to our customers are spread out from 1 to 10. We categorize the customers in terms of their answers as follows:
Promoters (are enthusiastic, loyal customers who will tell good things to their friends about living experience with AIESEC, bringing in new customers): Customers who answer the question above with 9-10

Passives (indifferent and could become promoters): Customers who answer the question with 7-8

Detractors (unhappy customers and they could do damage to your brand): Customers who answer the question with 0-6
So here's how we calculate the NPS:
We basically

subtract the % of detractors from the % of promoters

For example, imagine you surveyed 100 customers. If 40% were detractors and only 50% were promoters, your NPS would be 10 (50% - 40% = 10)
this can be done via the Analytics options in the left corner represented by the Pie Chart symbol or via the Analytics Quick Link.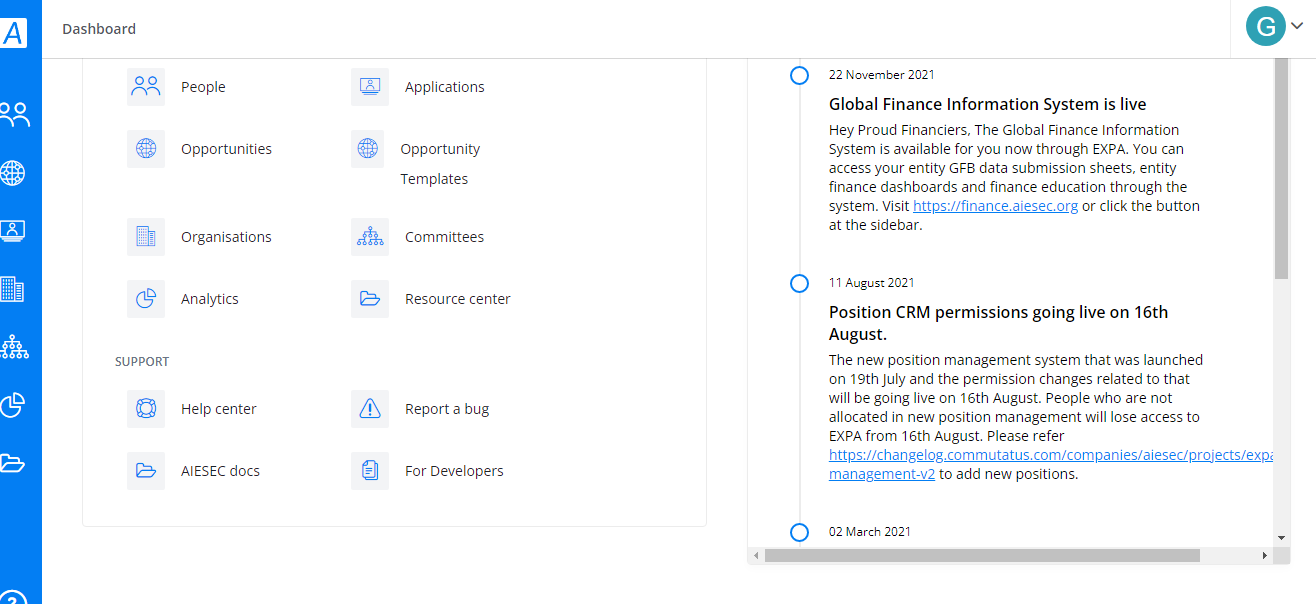 If you click on the quick link, you will be guided to the following page which shows all the analytic types in boxed formats. If you click on the pie chart icon, these types would appear in a drop a down menu format. From the below options, select NPS Analysis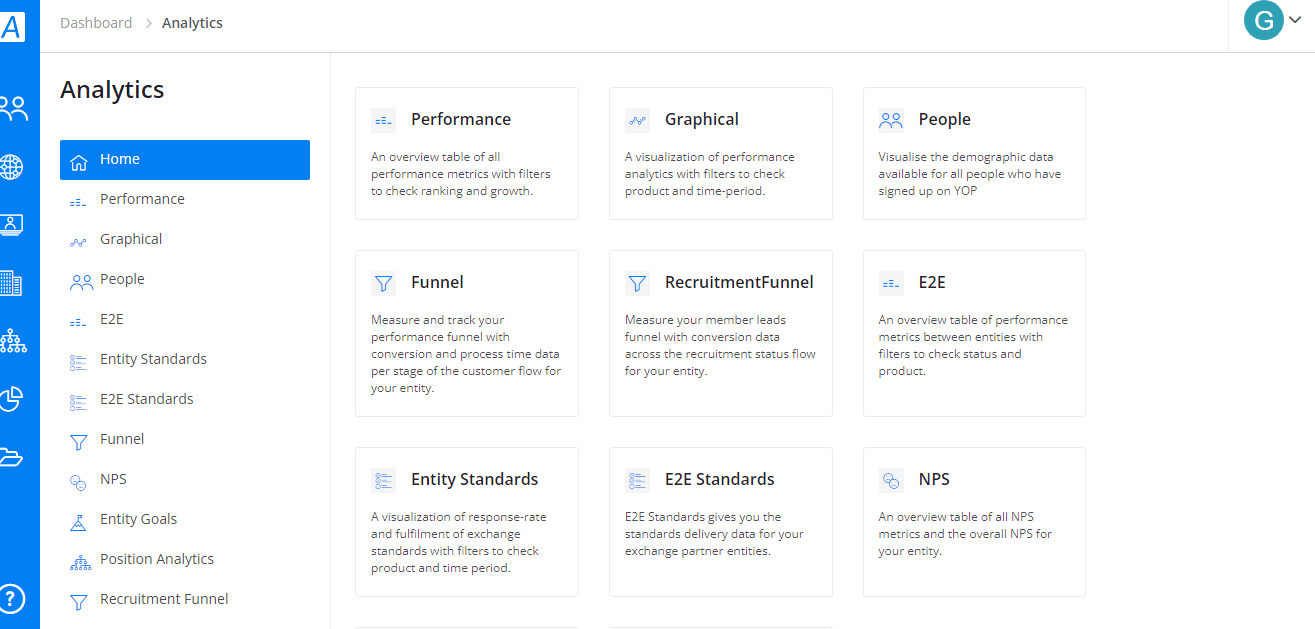 Once you do so, you will be directed to the below page: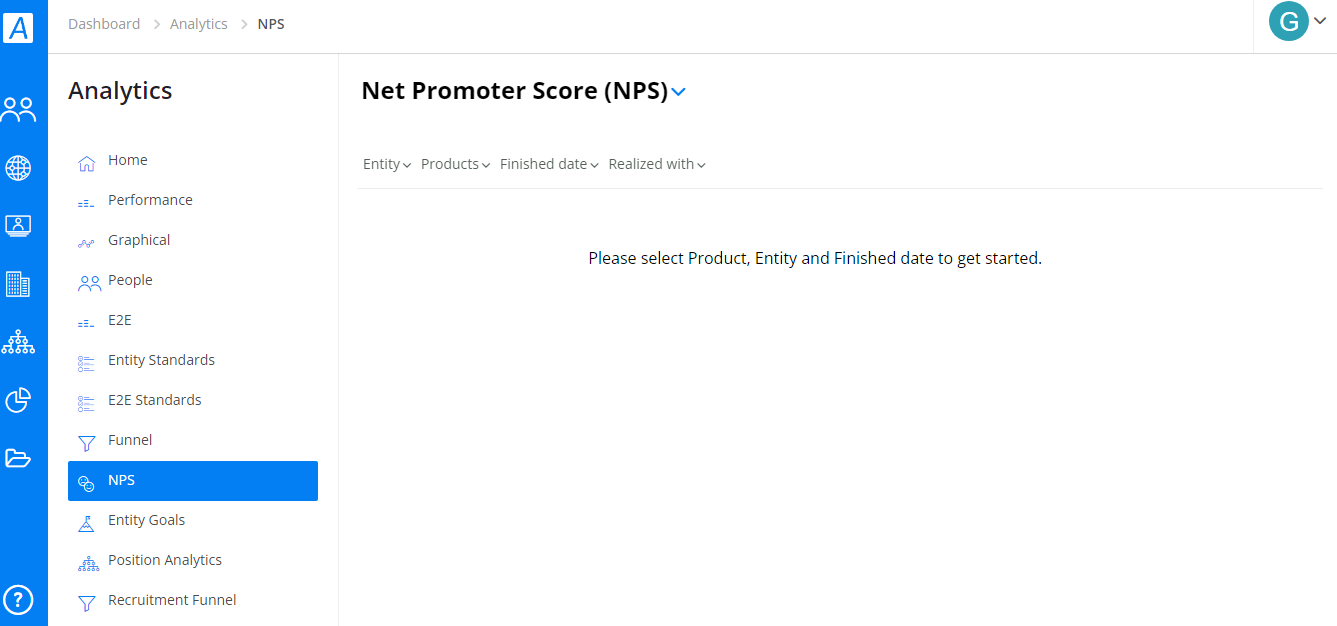 Once you are here, you can set the required parameters you need in terms of your entity, product, host entity and finalized date. Once you do so, it will look as follows: (It should also be noted that the number of completions doesn't affect this but the number of respondents from this completed amount are the customers who are considered)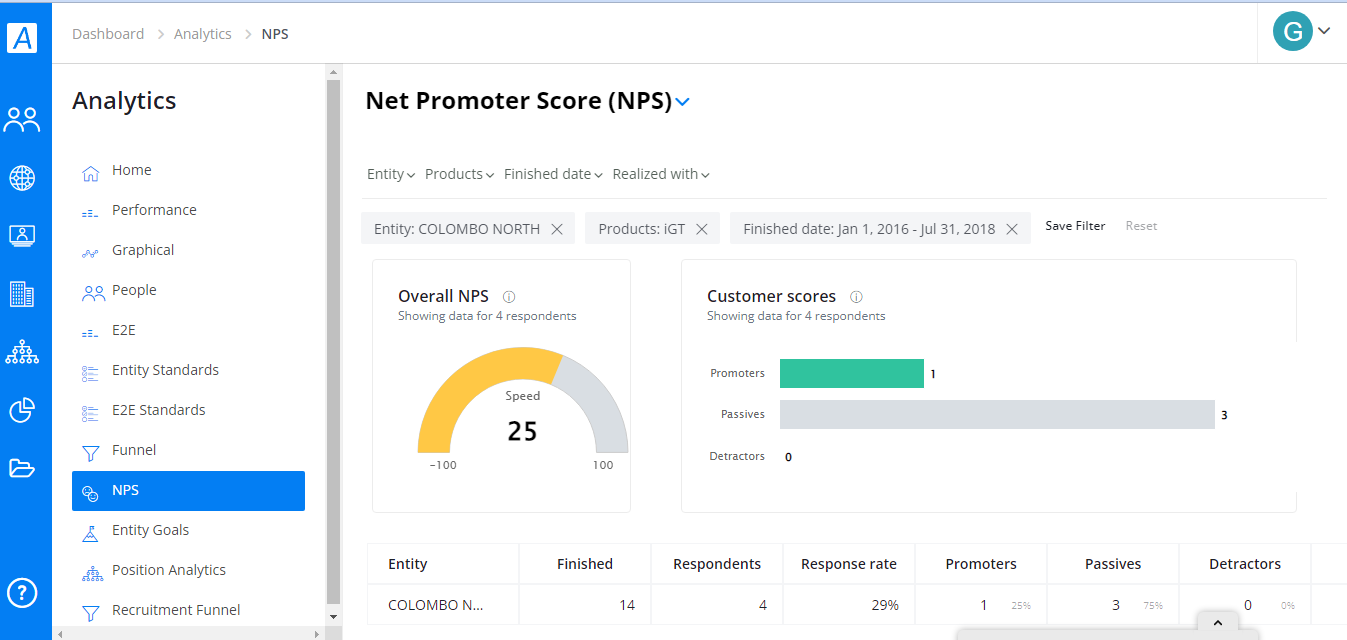 This is the NPS for entity COLOMBO NORTH; for product iGT from Jan 1, 2016 to July 31,2018.