Graphical Analytics can be done via the Analytics options in the left corner represented by the Pie Chart symbol or via the Analytics Quick Link.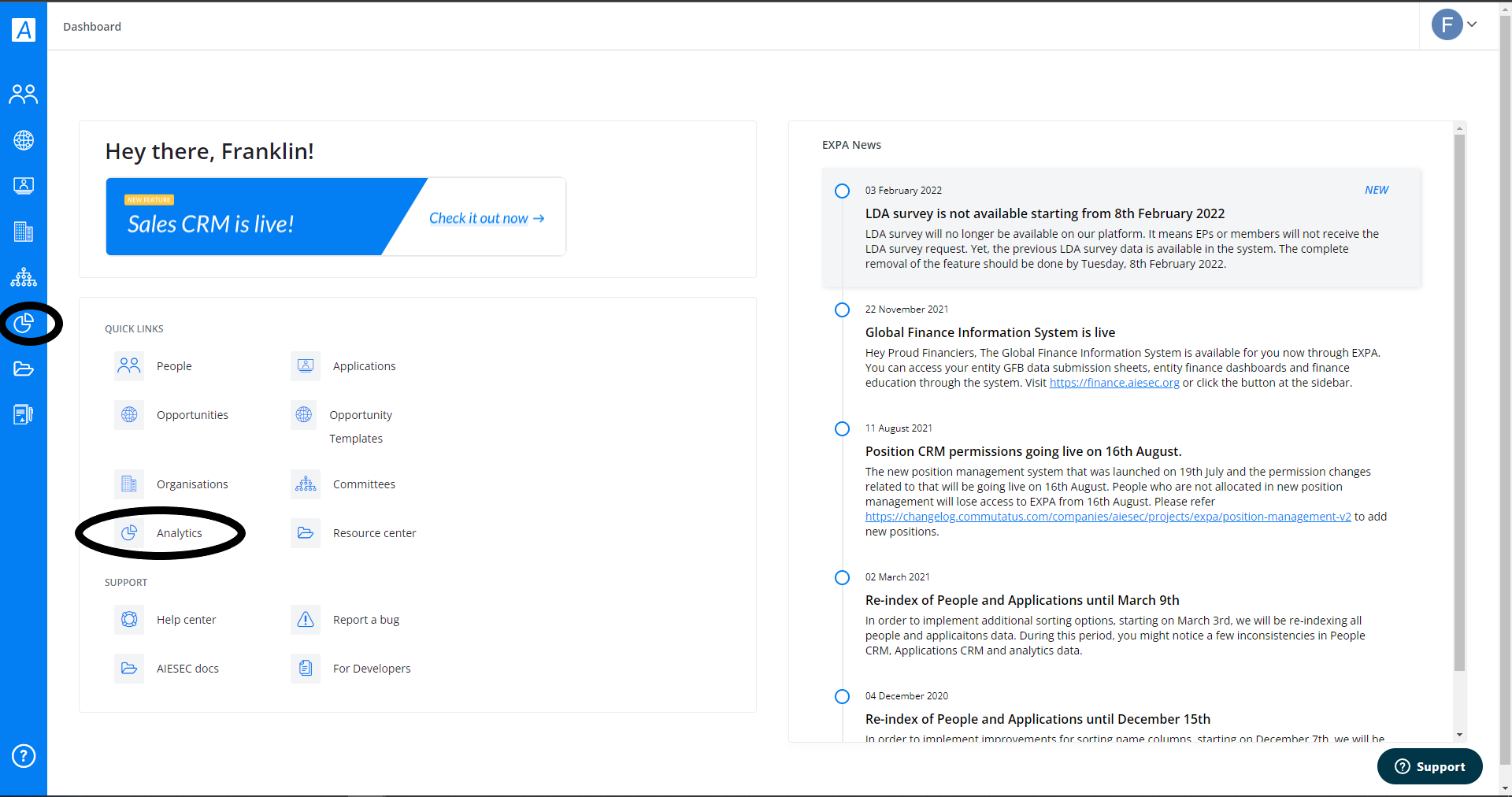 If you click the quick link, you will be guided to the following page, which shows all the analytic types in boxed formats. If you click on the pie chart icon, these types would appear in a drop a down menu format. From the below options, select Graphical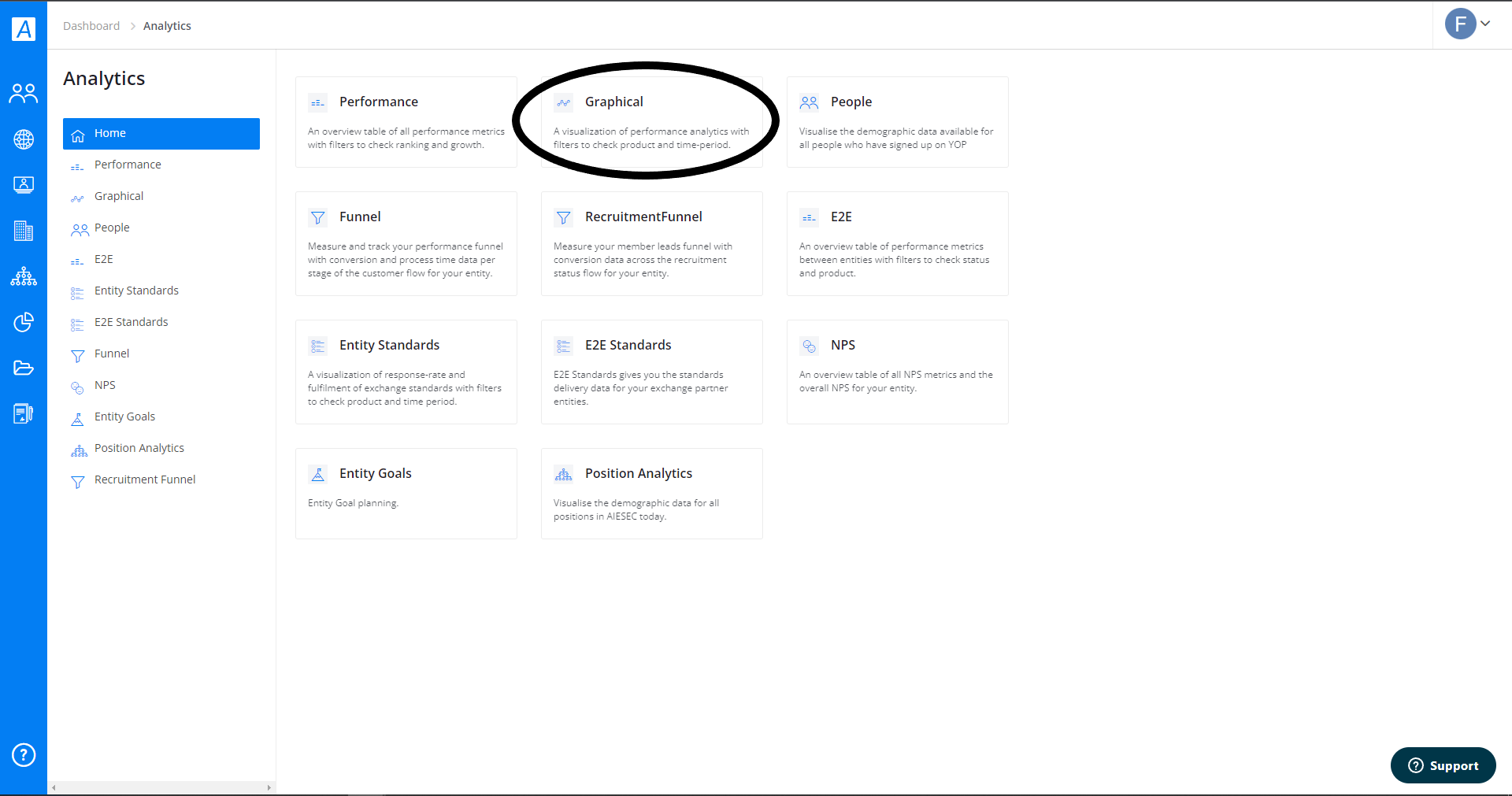 Once you do so, you will be directed to a page as follows, and here, you can insert the exchange time, period, interval, and entity along with the product to find the specific representation. You could enter either a National chapter or LC/OE timelines.

Once you set your parameters as follows, you can view the graph in two main methods: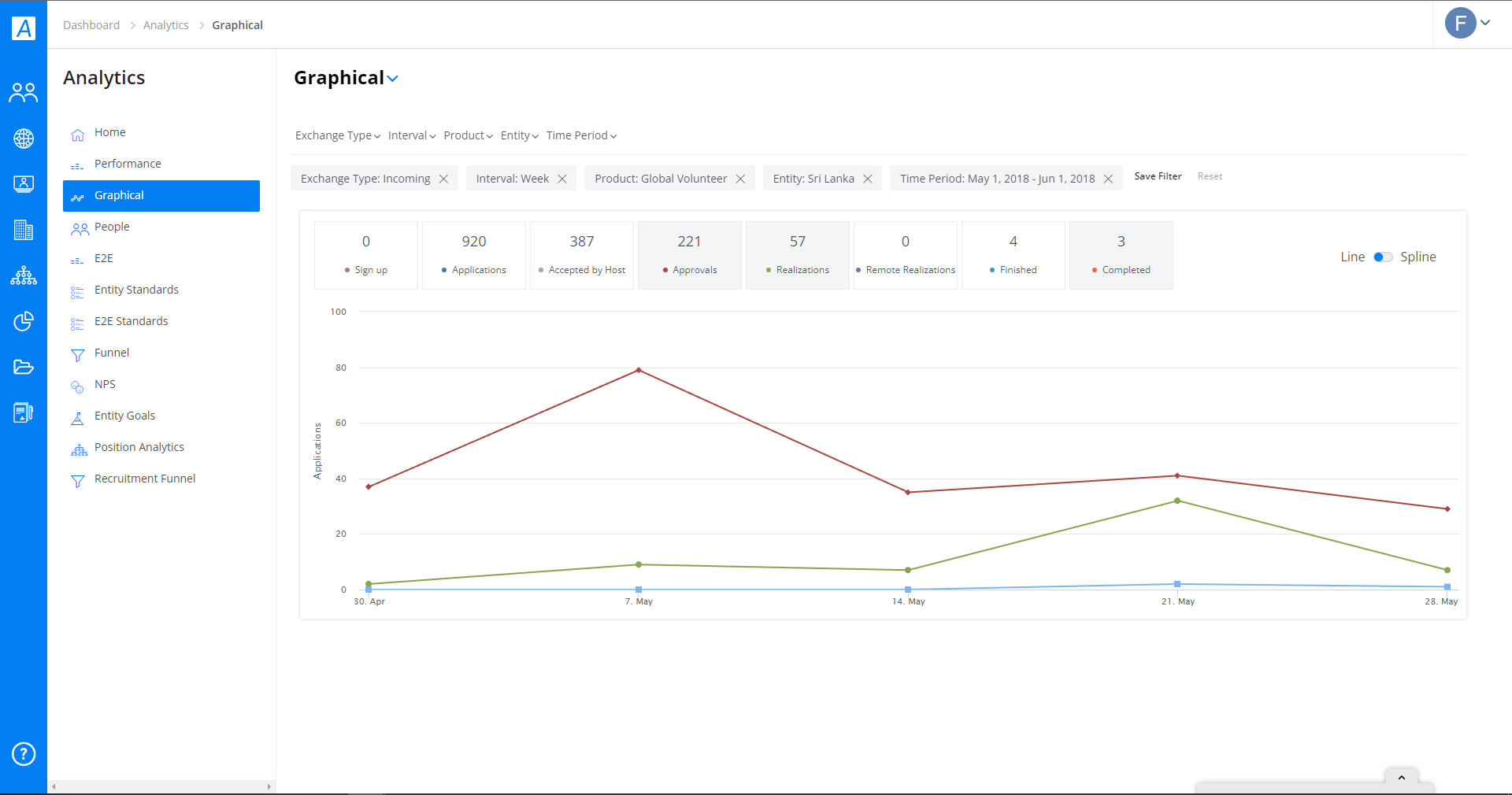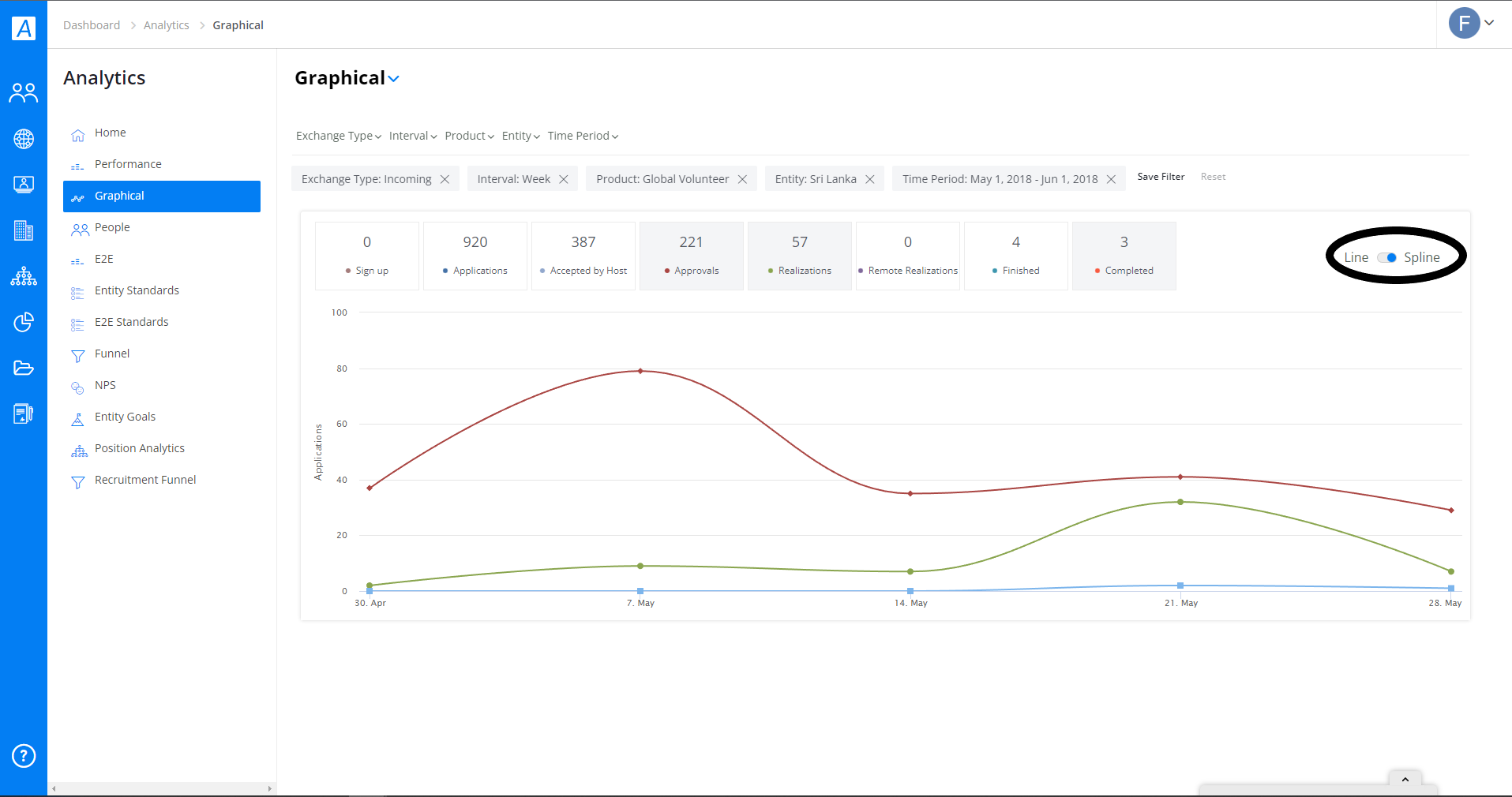 Each of these methods will then show you the following details within the selected parameters in the graph: